PinoyInvestor is the ONLY stock investment and trading resource that shows you the Top Stock Picks, Target Prices, Buy/Sell/Hold recommendations, and Technical Analysis of the Philippine's best brokerage firms. Make more profitable investments now! Be guided by expert brokers and sign up for the weekly PinoyInvestor Stocks Report!
UPDATED: This article has been updated to reflect the new and improved PinoyInvestor 2.0 together with its additional set of Stock Picks, Weekly Market Outlook, and more thorough information about the Stock Picks! If you want to read about the new PinoyInvestor 2.0, click here.

The first half of 2013 is over. Are you ready to invest in stocks in the coming half?
You better be because we've just uploaded the latest PinoyInvestor Stocks Report (08 July 2013 issue) at the Members Area! But before you trade again in the stock market with the help of the Stocks Report, it would be best for you to first know how to effectively and profitably use the Stocks Report!
As you know, the PinoyInvestor Stocks Report is comprehensive as it contains valuable information for both short-term traders and long-term investors to make profits in the stock market! From fundamental analysis to charts, indicators, and technical analysis, PinoyInvestor has ALL these! However, if you don't know how to use the Stocks Report the right way, you might end up being this: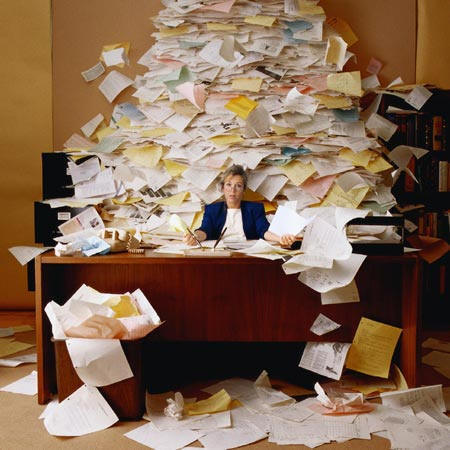 Instead of being like this: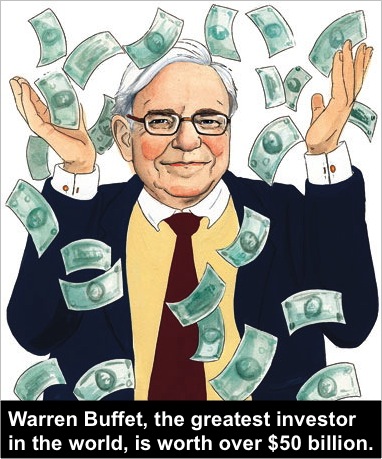 Know how to use the PinoyInvestor Stocks Report and all its valuable information! Depending on your Investment Objective and Strategy, know which sections are for you and which aren't. Read on to find out how!
PinoyInvestor Stocks Report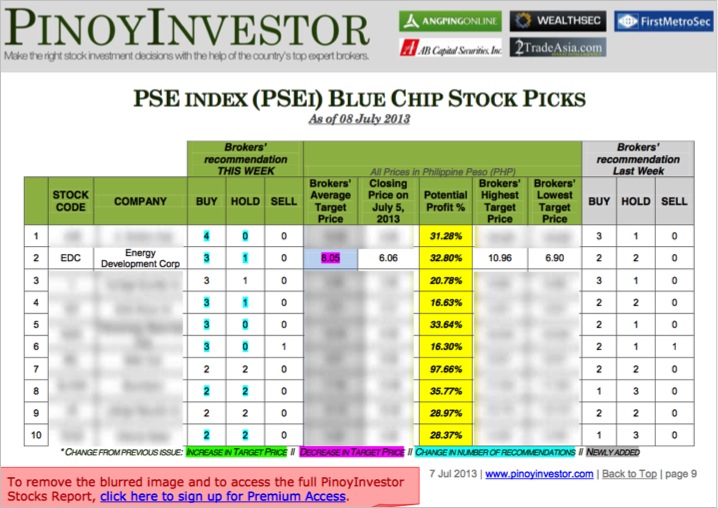 The Free Access version contains four (4) FREE Stock Picks while the Premium Access version has FULL access to the following:
new section! This Week's Market Outlook
PSE index (PSEi) Stock Picks (for value investors prioritizing first-line/PSEi stocks with a long-term investment goal)
new section! Growth / Value Stock Picks (for value investors with a long-term investment goal)
Speculative Stock Picks (for high-yield, high-risk investors with a short-term investment period)
now more comprehensive! Stocks in Focus: PF, LRI, EDC
now more comprehensive and with charts! Technicals Talk: PX, ALI (for short-term chartists and technical traders!)
plus! Target Prices and Buy/Sell/Hold recommendation of 30 actively traded PSE stocks! (for fundamentalists and value investors)
How to Use the PinoyInvestor Stocks Report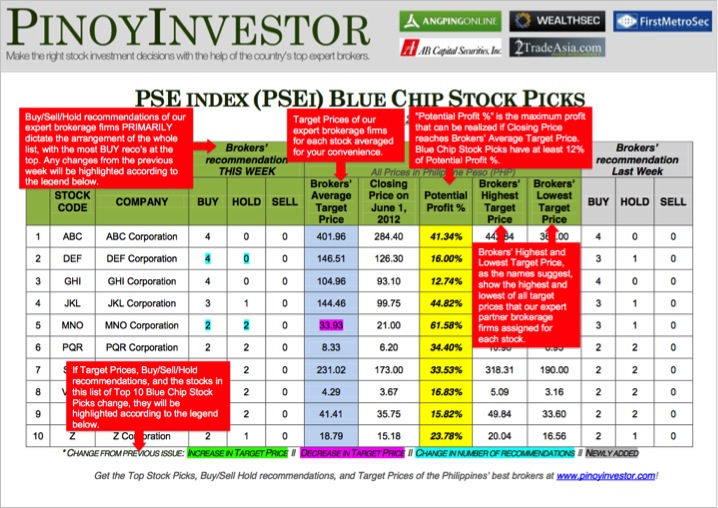 Also uploaded this week is the UPDATED ultimate handbook that can help you maximize your PinoyInvestor Stocks Report! Entitled "How to Use the PinoyInvestor Stocks Report, it summarizes what you need to know and do – even before you start trading – and the purpose of each section, including the newest ones like Market Outlook and Growth/Value Stock Picks, of the Stocks Report.
Moreover, in this guide, we again emphasize the need to have an Investment Objective and Investment Strategy. This is actually the first step one must accomplish even before he or she ventures into stock investing. And yet, despite this, we still hear people say during times of market downturns and reversals: "Stocks are falling! What do we do now?"
As an intelligent PinoyInvestor, you should always ask back, before even saying anything else: "It depends. What's your investment objective and investment strategy?". This is always the biggest factor that experts first uncover BEFORE even advising to buy, sell, or hold.
We even have a summary table that shows the required time horizon, personal requirements and applicable investment strategies for each section of the stocks report! Login to the Members Area to download our FREE PinoyInvestor handbook so you can really maximize the information in the Stocks Report!
Happy investing!
To get a copy of the PinoyInvestor Stocks Report, just sign-up – even for FREE!