PinoyInvestor is the ONLY stock investment and trading resource that shows you the Top Stock Picks, Target Prices, Buy/Sell/Hold recommendations, and Technical Analysis of the Philippine's best brokerage firms. Make more profitable investments now! Be guided by expert brokers and sign up for the weekly PinoyInvestor Stocks Report!
This week's PinoyInvestor Stocks Report is a loaded one again! Aside from the usual 60 Top Stock Picks for both long-term investors and short-term traders, this week's issue shares with you ADDITIONAL industry information such as:
August Ghost Month: a 26-year analysis
Stocks of Philippine Banks: in light of QE tapering
Philippine's Inflation Rate Outlook
Mactan International Airport PPP: what stocks to favorable!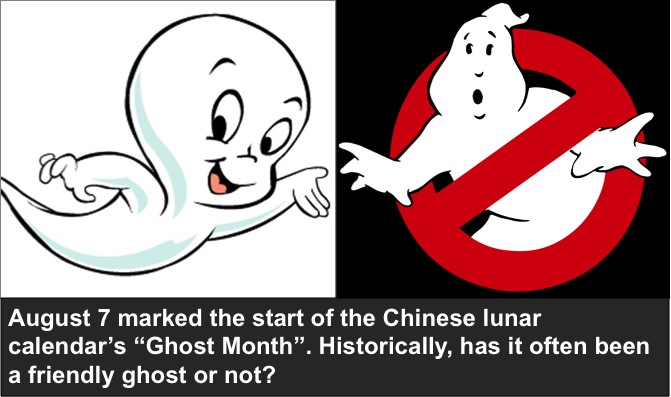 As the most timely of all issues, the dreaded Ghost Month has just recently started last August 7 and will end on September 4. The Hungry Ghost Month is believed to be the time when spirits of dead relatives return to the land of the living. To pay respect and homage, the Chinese perform offerings and avoid traveling, starting new businesses, and getting married. As such, trading stocks, which by itself poses a significant amount of risk, becomes one of those activities to stave off during the Ghost Month!
Wealth Securities, Inc., one of our expert partner brokerage firms, conducted an extensive analysis of the performance of the Philippine Stock Exchange index (PSEi) during the Ghost Months of the past 26 years! Check it out below: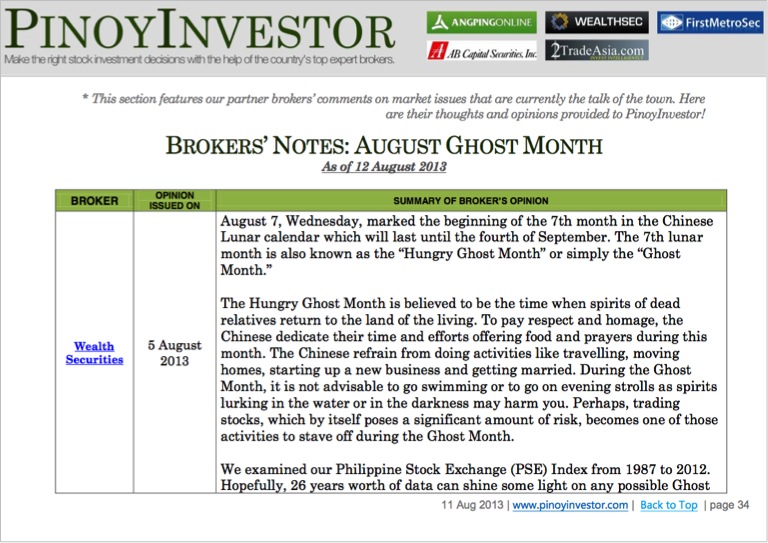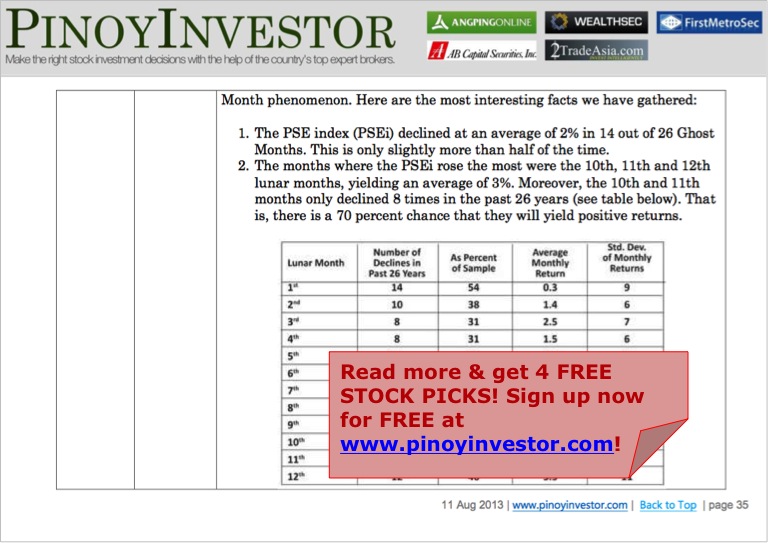 To read the conclusion of this analysis and to get a copy of the PinoyInvestor Stocks Report, just sign-up to PinoyInvestor. And remember, you can even sign-up for FREE first!