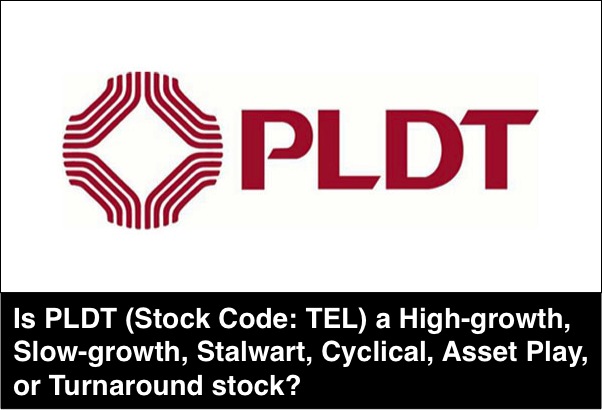 Pretty much all of the most intelligent investors in the world group stocks according to certain characteristics. The likes of Warren Buffet and Peter Lynch organize stocks into groups because this produces the following benefits:
By knowing which stocks are similar in company size and price movement, it helps investors achieve their Investment Objectives and Goals
It enables investors react faster to developments affecting certain stocks
It reveals to investors if their funds are being spread too thinly to too many stock categories
Thus, in the latest PinoyInvestor Stocks Report, we discussed six (6) groupings of Philippine stocks, based on the categorization developed by no less than renowned value investor Peter Lynch! Specifically, these six groupings are:
Slow-growth stocks
Stalwarts
High-growth stocks
Cyclicals
Turnarounds
Asset plays
These groups are categorized according to different Investment Objectives of investors. For example, aggressive investors looking for returns that outperform inflation should look to invest in High-growth stocks. Moreover, here in PinoyInvestor, we've already grouped those stocks for you as these correspond to our Growth/Value Stock Picks! (For more information on what Growth/Value Stock Picks and how to use, click here).
The same can be said about investors looking for stable (instead of aggressive) returns. Read more about it in the introduction to this Special Report below:
And as a FREEBIE to you, check out an example of a Slow-growth stock below!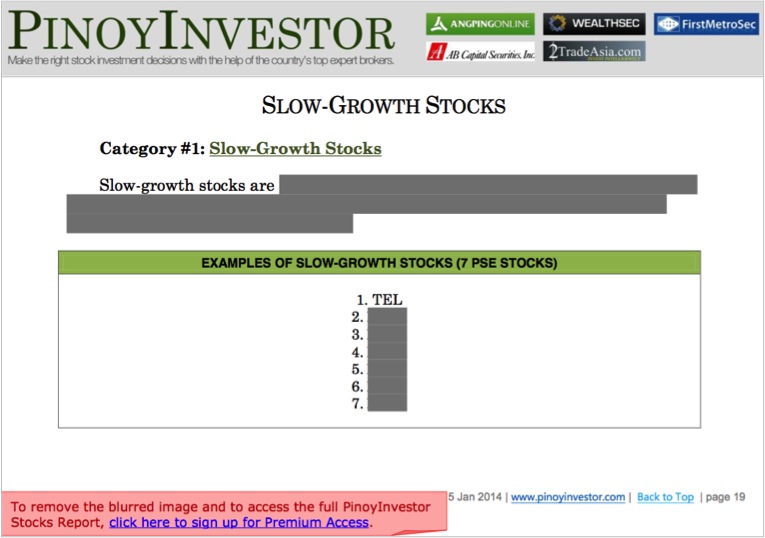 If you want to get see ALL of the groupings for the most highly traded PSE stocks, just SIGN UP to PinoyInvestor! As always, you will also get ALL of our expert partner brokerage firms' Top Stock Picks, Target Prices, Buy/Sell/Hold Recommendations, Fundamental Analysis, and Technical Analysis twice a week!
And yes, you can sign-up to PinoyInvestor for FREE first to try it out. Happy investing!