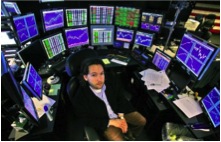 Are you a trader interested to make money from short-term stock price fluctuations? You can focus and leverage on these PinoyInvestor content to help you make intelligent stock investment decisions:
Technicals Talk
Stock Rankings (Mid- and Small-Cap stocks)
Daily Market Outlook
These PinoyInvestor sections are primarily based on Technical Analysis and, as such, may only be relevant to short-term traders. (Learn more about Technical Analysis in the PinoyInvestor Academy.) Check out each section below for more details on how you can use PinoyInvestor to succeed as a short-term trader!
Long-term investors may also consider these sections but should remember that these information are primarily short-term in nature and may not necessarily impact their long-term investing strategy.