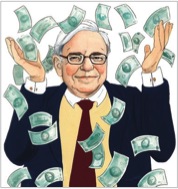 Do you consider yourself an investor with the patience and tenacity to make money using long-term investing? Long-term investors like you can focus and leverage on the following PinoyInvestor content to help you make smart investment decisions:
Stock Rankings (PSEi and Large-Cap stocks)
Stock in Focus
Special Reports
Corporate News and Local News
These PinoyInvestor sections are primarily based on Fundamental Analysis and, as such, may only be relevant to long-term investors. (Learn more about Fundamental Analysis in the PinoyInvestor Academy.) Check out each section below for more details on how you can use PinoyInvestor to succeed as a long-term investor!
Short-term traders may also consider these sections but should remember that these information are primarily long-term in nature and may not necessarily impact their short-term trading strategy.