---
30 May 2022 / by AB Capital Securities
FREE IPO Analysis: VistaREIT Corp. (VREIT)
PinoyInvestor's Special Reports cover our partner brokers' expert analysis on a range of topics affecting the stock market. These may include economic updates, sector analyses, upcoming IPOs, and more! Learn how you can use this report in the
PinoyInvestor guide
.
Check out these detailed Premium-exclusive VREIT IPO Special Reports!
Get all IPO Special Reports!
Upgrade to Premium Access
And be ahead of other investors! -->
SUMMARY OF RECOMMENDATION
Our back of the envelope calculation for VREIT's Net Income is P1.08 billion. From this, we project a dividends per share of P0.14 for 2022. At a final share price of P1.75, VREIT will have a projected dividend yield of 8.40%.
Among current REITs in the market, VREIT offers the highest potential dividend yield. In an industry that is known for its high payout ratio (Note: required to pay 90% of earnings to shareholders), VREIT could be a REIT to keep an eye for. VREIT also has a low price-to-book ratio (P/B). Foot traffic in malls is gradually picking up, with the retail segment slowly recovering occupancy. Expect VREIT to benefit from the rebound in the retail segment as consumers regain confidence and return to malls.
OUR PARTNER BROKER'S ANALYSIS
About the Company
VREIT is a REIT wholly owned by Vista Land and Lifescapes Inc. The company is owned by the Villar family, with Manuel Paolo Villar being the CEO. VREIT was established to invest in income-generating real estate. The Company has a portfolio of 10 community malls and 2 office buildings with an aggregate gross leasable area (GLA) of 256,403.95 sqm and aggregate appraised value of P35.95 billion based on a Valuation Report issud by Asian Appraisal Company, Inc.
The principal investment mandate and strategy of the Company is to invest on a long-term basis in a diversified portfolio of income-generating commercial real estate assets located within Vista Land integrated developments. VREIT's mall assets are Vista Mall Las Piñas (main), Starmall Las Piñas (annex), Starmall San Jose del Monte, Vista Mall Pampanga, SOMO-A Vista Mall, Vista Mall Antipolo, Vista Mall General Trias, Vista Mall Tanza, Starmall Talisay, Cebu and Vista Mall Imus. The malls have occupancy rates of between 87% and 100%. The two office buildings are Vista Hub Molino and Vista Hub BGC, which have occupancy rates of 98% and 91%, respectively.
About the IPO
The Philippine Stock Exchange (PSE) has approved the Initial Public Offering (IPO) of VistaREIT Inc. (VREIT). The offer will consist of a primary offer of up to 2.75 billion secondary common shares comprised of 2.5 billion shares with an overallotment option of up to 250 million common shares and at a final price of P1.75 per share.
VREIT is conducting its IPO from May 30 to June 3, 2022 with tentative listing date on June 15, 2022. Net proceeds of the offering amounts to P7.99 billion (P8.79 billion assuming full exercise of overallotment option) will be used in accordance with the reinvestment plan. The reinvestment plan includes investing in 38 real estate projects located in Metro Manila and other key regions in the Philippines. Projects will be developed by the sponsors and their affiliates.
Valuations

Get all IPO Special Reports!
Upgrade to Premium Access
And be ahead of other investors! -->
Check out these detailed Premium-exclusive VREIT IPO Special Reports!
OTHER SPECIAL REPORTS
See all the most recent Special Reports below.
This report is prepared by PinoyInvestor's partner broker below. Sign up to this stock broker to avail of their complete trading brokerage services: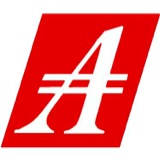 AB Capital Securities
AB Capital Securities is one of PinoyInvestor's partners in delivering superior and reliable stock research reports that help Filipino investors make smart stock investing decisions! Learn more about them here.