---
12 Jan 2022 / by Regina Capital Development Corporation
FREE Technicals Talk: GLO (12 Jan 2022) by Regina Capital Development Corp.
The "Technicals Talk" section summarizes our partner brokers' technical analysis of select PSE stocks. Technical Analysis relies on trends and price movements and is typically used in short-term trading. Learn how you can use this report in this 
PinoyInvestor guide.
NOTE: Here's a Technical Analysis report only for Premium Access members but we're giving this to you today free! To continue getting full access to all exclusive PSE recommendations, simply upgrade to Premium Access for as low as PHP 399.00 a month. Be a smart investor this 2022!
Give me all EXCLUSIVE stock reports!
Upgrade now
And be a Smart Investor -->
Our Partner Broker's Analysis and Opinion
| Stock Code | Company | Broker | Opinion Issued on | Support | Resistance |
| --- | --- | --- | --- | --- | --- |
| GLO | Globe Telecom Inc. | Regina Capital Development Corp. | 12 Jan 2022 | 3200 / 3125 / 2980 | 3400 / 3600 |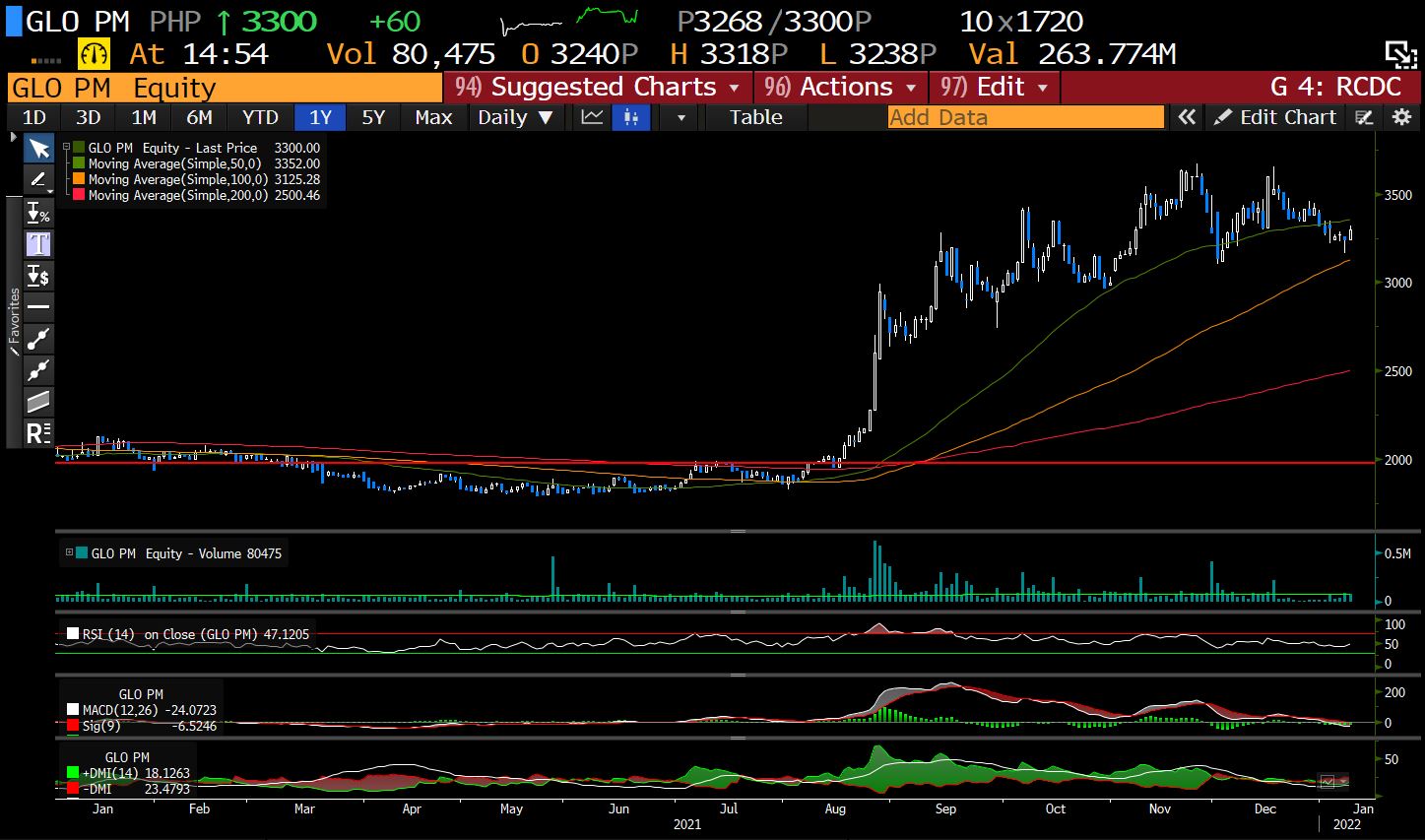 While GLO's sideways consolidation range is still holding, it is currently trading at the lower band of the range — which typically indicates an entry point for possible positioning.
Indicators are all still heavy on the selling pressure, but the DMIs are showing an evident lack of momentum.
With this in mind, we think the chances of GLO breaking down past its P3,200.00 support are extremely low. But if it does venture below this level, an eventual bounce would likely occur closer to GLO's 100-d MA of P3,125.00.
Our Partner Broker's Recommendation
Buy.
Weekly target: P3,300.00.
Support: P3,200.00 / 3,125.00 / 2,980.00.
Resistance: P3,400.00 / 3,600.00.
OTHER TECHNICALS TALKS FOR THIS STOCK
See all the most recent Technicals Talks for this stock below.
ALL OTHER TECHNICALS TALKS
See all the most recent Technicals Talks for all covered stocks below.
See all reports for this stock here.
This report is prepared by PinoyInvestor's partner broker below. Sign up to this stock broker to avail of their complete trading brokerage services: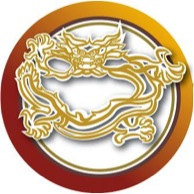 Regina Capital Development Corporation
Regina Capital Development Corporation is one of PinoyInvestor's partners in delivering superior and reliable stock research reports that help Filipino investors make smart stock investing decisions! Learn more about them here.