---
06 Jan 2020 / by First Metro Securities
PSE Stock Picks for the week (Jan 6-10, 2020)
PinoyInvestor's Special Reports cover our partner brokers' expert analysis on a range of topics affecting the stock market. These may include economic updates, sector analyses, upcoming IPOs, and more! Learn how you can use this report in the
PinoyInvestor guide
.
---
Here's your free PSE Stock Market Outlook! Want to access all Premium stock reports at a DISCOUNTED rate? 
Get PinoyInvestor's 1-year Premium subscription at its lowest price ever! Simply input CHRISTMAS2019 in the "Enter coupon code" field when you choose [Subscription Plan 1] * 1-Year Premium Access * to pay only PHP 3,999.00 instead of the full price of PHP 4,799.00.
Discount promo expires on Tuesday, January 7, 2020. We won't likely offer this promo price anytime in the future so take advantage of this offer today. Invest and trade stocks wisely with the help of PinoyInvestor!
Our Partner Broker's Macro-Economic Analysis
Last week, the PSEi inched up by 0.31% week-on-week to close at 7,839.79 (+24.53 points), as investors bought battered stocks that have come off to more attractive valuations. The local market also tracked the global markets' gains after the People's Bank of China lowered its reserve requirement ratio, injecting 800 billion yuan (US$115 billion) in liquidity to the Chinese economy as well as on news that U.S. President Trump will sign the Phase One Trade Deal with China on 15 Jan 2020. Trump also announced a Beijing trip regarding Phase Two of the deal to be scheduled at a later date.
PSE Market Outlook this week
This week, investors may turn bearish amid heightened military tensions between the U.S. and Iran. Market uncertainty is brewing after the U.S. airstrike that killed key Iranian general Qassem Soleimani on grounds of U.S. security concerns, to which Iranian Supreme Leader Ayatollah Khamenei vowed severe retaliation. Listed companies also face headwinds from the IMO 2020 — new shipping rules implemented by the International Maritime Organization (IMO) last 01 Jan 2020, forcing ships to use more expensive fuel containing less sulfur, in a global effort to reduce pollution.
Our Partner Broker's Stock Picks this week
1. Axelum Resources Corp. (AXLM)
Recommendation: BUY
1-Year Target Price: PHP 6.03
Analysis: Axelum Resources Corp. is estimating its 2019 revenues to hit about PHP 5.5 billion and projecting its 2020 top line to grow double digits. AXLM said its growth trajectory has remained intact for 2019 and is bullish in the year ahead as it sees further growth to be driven by its expansion and acquisition plans. We think this news is positive and will make investors better realize AXLM/s potential growth moving forward. In our view, we think the company can generate attractive earnings growth in the next three years (23.9% FY18-21F CAGR) underpinned by volume growth across existing products and the introduction of new product offerings. Short-term traders are recommended to trade AXLM's current range between PHP 2.55 and PHP 3.01.
2. Robinsons Land Corporation (RLC)
Recommendation: SELL
1-Year Target Price: PHP 30.00
Analysis: Last 07 Aug 2019, the China embassy has expressed concern over PAGCOR's plan to transfer POGOs to separate hubs as it sees this as a possible infringement on the legitimate rights of Mainland Chinese living in the Philippines. Since then, RLC's share price has risen by 17.1% since its office portfolio has one of the least exposure to POGOs. Despite RLC recently breaking out of its resistance levels at PHP 27.00 and PHP 28.00, we think that the recent rally should momentarily take a break from its uptrend in the short run. The RSI is at overbought levels at 72.12. RLC's resistance level is set at PHP 30.00 for now. For those with a short term trading horizon, we suggest taking profits for RLC at current levels.
3. Cemex Holdings Philippines, Inc. (CHP)
Recommendation: SELL
1-Year Target Price: PHP 2.60
Analysis: CHP has disclosed that its offer price for its stock price offering is PHP 1.54 (26.3% downside from last Friday's close of PHP 2.09). Given the significant difference of the stock rights offering (SRO) price to its current share price, we expect traders to lighten position. Support levels are at PHP 1.92 and PHP 1.69.
OTHER SPECIAL REPORTS
See all the most recent Special Reports below.
This report is prepared by PinoyInvestor's partner broker below. Sign up to this stock broker to avail of their complete trading brokerage services: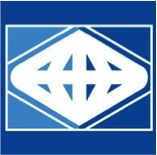 First Metro Securities
First Metro Securities is one of PinoyInvestor's partners in delivering superior and reliable stock research reports that help Filipino investors make smart stock investing decisions! Learn more about them here.