---
15 Mar 2017 / by First Metro Securities
FREE Stock Picks for the week (Mar. 13-17, 2017) by First Metro Securities
PinoyInvestor's Special Reports cover our partner brokers' expert analysis on a range of topics affecting the stock market. These may include economic updates, sector analyses, upcoming IPOs, and more! Learn how you can use this report in the
PinoyInvestor guide
.
Our Partner Broker's Macro-Economic Analysis
The U.S. jobs report for February came out more than the market expected, with 235,000 jobs created (estimate: 190,000). The January 2017 jobs data was upwardly revised to 238,000 from 227,000
Unemployment rate slid to 4.7%, while wages grew by 2.8% year-on-year. February 2017 jobs print kept the Fed on track on their monetary policy outlook. Next data to watch out for is the February inflation print, which will be out on Wednesday (March 15), same day as the FOMC meeting.
Given that the market has already priced in a Fed rate hike (by 25 basis points or 0.25%) this coming Wednesday meeting, we expect the PSEi to rebound this week as bargain hunters could somehow lift the market following the sell-off occurred last Friday due to PSEi rebalancing.
Be a smart investor!
Upgrade to Premium Access
And get ALL Special Reports -->
Our Partner Broker's Stock Picks this week
1. SM Investments Corp. (SM)
Recommendation: BUY
1-Year Target Price: PHP 688.00
Analysis: A rebound could occur following SM's 9% decline last Friday. SM dropped last Friday as it was sold down due to the 0.56% weight decrease in the PSEi which became effective on March 13.
2. Bloomberry Resorts Corp. (BLOOM)
Recommendation: BUY
1-Year Target Price: PHP 6.95
Analysis: BLOOM is currently on psychological resistance and could breakout. Buy on a breakout on big volume. Resistance levels are at PHP 8.00 and PHP 10.00 while price support is at PHP 7.00.
3. Petron Corp. (PCOR)
Recommendation: SELL
1-Year Target Price: PHP 11.90
Analysis: PCOR broke down form a bearish descending triangle. The stock rebounded to make a return move and then continued to fall and made a new low.
PCOR is highly correlated to oil price movements. Oil price benchmarks dropped last week, with April West Texas intermediate crude, falling to $48.49/ barrel (-1.6%), while Dubai crude oil fell by 4.8%.
Sell/avoid PCOR for now as it may continue dropping. Support is at PHP 8.00 while resistance levels are at PHP 9.00 and PHP 9.62.
Be a smart investor!
Upgrade to Premium Access
And get ALL Special Reports -->
OTHER SPECIAL REPORTS
See all the most recent Special Reports below.
This report is prepared by PinoyInvestor's partner broker below. Sign up to this stock broker to avail of their complete trading brokerage services: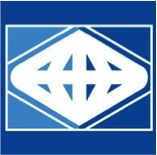 First Metro Securities
First Metro Securities is one of PinoyInvestor's partners in delivering superior and reliable stock research reports that help Filipino investors make smart stock investing decisions! Learn more about them here.