---
19 Dec 2018 / by First Metro Securities
FREE Stock Picks for the week (Dec 17-21, 2018) by First Metro Securities
PinoyInvestor's Special Reports cover our partner brokers' expert analysis on a range of topics affecting the stock market. These may include economic updates, sector analyses, upcoming IPOs, and more! Learn how you can use this report in the
PinoyInvestor guide
.
NOTE: This is a Premium Special Report available today for FREE. Do you want full access to all Premium stock analyses and recommendations at a discounted price? Sign up for 1-Year Premium Access using the coupon code NEWYEAR2019. Offer available until January 4, 2019 only! 
Our Partner Broker's Macro-Economic Analysis
The PSEi closed the week at 7,524.37 points, up by 63.31 points (+0.85%). The local bourse tracked the Asian markets' uptrend for the week as trade tensions started easing. U.S. President Trump said that he would intervene in the case against Huawei's CFO Meng Wanzhou should it benefit U.S.' relations with China. Moreover, Chinese companies were reported to have bought 500,000 tons of U.S. soybeans, marking China's first purchase since their trade truce last month.
On the local front, the Bangko Sentral ng Pilipinas (BSP) kept interest rates steady as it sees inflation to return within the target range in 2019/2020.
PSE Market Outlook this week
We expect risk sentiment to prevail this week amid renewed fears of a global economic slowdown, due to the weaker-than-expected economic data from China and Europe (Germany and France). However, we do not discount the possibility of the market ending in the green, should there be any positive development on global trade.
Our Partner Broker's Stock Picks this week
1. JG Summit Holdings (JGS)
Recommendation: BUY
1-Year Target Price: PHP 55.80
Analysis: JGS is currently at an uptrend following news that the Department of Transportation's (DOTr) Secretary Arthur Tugade said that the North Luzon Airport Consortium project will be endorsed to the National Economic and Development Authority (NEDA) for approval. We view this as a positive development for JGS. We advise buying on pullbacks for JGS this week.
2. San Miguel Corp. (SMC)
Recommendation: BUY
1-Year Target Price: PHP 215.00
Analysis: SMC is at a downtrend for the past two weeks as the market reacted adversely to the decision of the Philippine Supreme Court regarding the Coco Levy funds, with which SMC's preferred shares are involved.
We believe that the current sell-off is unwarranted considering that the shares involved are not the common shares. We recommend buying on dips for SMC, preferably near S1 at PHP 135.00. Setting R1 at PHP 156.00.
3. Metro Retail Stores Group, Inc.
Recommendation: SELL
1-Year Target Price: No Consensus Target Price
Analysis: MRSGI is currently on a short-term uptrend. The positive MACD confirms the said uptrend. However, it is now on overbought levels with RSI at 71.36. The last times MRSGI was on overbought, it experienced a sharp decline.
We suggest to begin taking profits. Those looking to buy are expected to accumulate near or at PHP 2.20 (S1). Resistance is at PHP 2.50 (R1).
Use Discount Code: NEWYEAR2019
Get 1-Year Premium Access
Discount offer expiring soon -->
OTHER SPECIAL REPORTS
See all the most recent Special Reports below.
This report is prepared by PinoyInvestor's partner broker below. Sign up to this stock broker to avail of their complete trading brokerage services: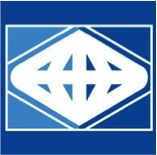 First Metro Securities
First Metro Securities is one of PinoyInvestor's partners in delivering superior and reliable stock research reports that help Filipino investors make smart stock investing decisions! Learn more about them here.