---
01 Sep 2019 / by Regina Capital Development Corporation
FREE Stock in Focus: SSI (2 Sept 2019) by Regina Capital Dev't Corp.
PinoyInvestor's "Stocks in Focus" summarizes our partner brokers' Fundamental Analysis of a company and explains the rationale for the stock's long-term Target Price and broker's recommendation. Learn how you can use this report in this 
PinoyInvestor guide.
NOTE: This Premium Stock in Focus report is prepared by one of PinoyInvestor's partner brokerage firms. Do you want full access on other stock reports? Simply register here to get a free account or upgrade your membership. Premium Access subscription starts for as low as PHP 399.00 which gives you complete and unlimited access to all exclusive PSE reports! Happy smart investing!
Summary of Broker's Recommendation
| BROKER | RECOMMENDATION | TARGET PRICE | ISSUED ON |
| --- | --- | --- | --- |
| Regina Capital Dev't Corp. | BUY | 3.10 | 2 Sept 2019 |
Check How Many Brokers Recommend this stock
Our Partner Broker's Recommendation
SSI's margins are likely to improve in the near term as well. Thus, we would retain our Target Price of PHP 3.10/share and recommend BUY. This offers a 11.11% upside from its last trading price of PHP 2.79.
Our Partner Broker's Analysis
The strong performance of SSI in 2018 was sustained well into the first half of 2019. First half earnings stood at PHP 345.94 million, +22.12% year-on-year (y/y), coming from the similarly strong first 2 quarters which saw its bottomline expand by +28.43% y/y and +16.55% y/y respectively. Moreover, the firm's profit growth can be attributed mostly to its cost-saving initiatives since topline growth during the first half remained in the mid-single digits.
Optimistic on Shake Shack expansion
Shake Shack's performance had not been reflected in the firm's 1st Half (1H) 2019 earnings performance yet since it was only opened during the latter part of the first half. Nevertheless, SSI's management is optimistic about its reception and is even looking into expanding its food business. In line with this, SSI's management is looking into the next 2 possible locations of Shake Shack and is set to introduce a new food concept before the year ends although, no additional details have been provided yet.
Store closures to lift earnings
SSI continued to close down its stores and reduce gross selling space. As of end-June, the retailer has a total of 593 stores, 23 less than during the same period last year and 3 stores fewer than 2018. Its store closures and other cost-saving initiatives are expected to continue in lifting the firm's earnings for the full year.
I want to be a smart investor!
Upgrade to Premium Access
And get all EXCLUSIVE Stock Reports
Check out other useful and exclusive stock reports below from our partner stockbrokers!
Technicals Talk: RLC (30 Aug 2019) by First Metro Securities
Technicals Talk: PHEN (30 Aug 2019) by Unicapital Securities
Model Portfolios: Unloved, Value Play, Yield Seeker, Riding the Momentum (28 Aug 2019)
Special Report: Philippine Banking Sector Update and Target Prices (Aug 2019)
Stock in Focus: SECB (2 Sept 2019) by Regina Capital Dev't Corp.
OTHER STOCKS IN FOCUS FOR THIS STOCK
See all the most recent Stocks in Focus for this stock below.
ALL OTHER STOCKS IN FOCUS
See all the most recent Stocks in Focus for all covered stocks below.
See all reports for this stock here.
This report is prepared by PinoyInvestor's partner broker below. Sign up to this stock broker to avail of their complete trading brokerage services: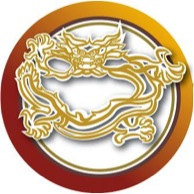 Regina Capital Development Corporation
Regina Capital Development Corporation is one of PinoyInvestor's partners in delivering superior and reliable stock research reports that help Filipino investors make smart stock investing decisions! Learn more about them here.