---
02 May 2021 / by RCBC Securities
FREE Stock in Focus: RRHI (3 May 2021) by RCBC Securities
PinoyInvestor's "Stocks in Focus" summarizes our partner brokers' Fundamental Analysis of a company and explains the rationale for the stock's long-term Target Price and broker's recommendation. Learn how you can use this report in this 
PinoyInvestor guide.
NOTE: This exclusive Fundamental Analysis report is provided to you absolutely free! Do you want full access to  other Premium stock reports? Simply upgrade your membership for as low as PHP 399.00 to get complete and unlimited access to all Premium-exclusive PSE stock tips and recommendations!
Give me all EXCLUSIVE stock reports!
Upgrade now
And be a Smart Investor -->
Summary of Broker's Recommendation
| BROKER | RECOMMENDATION | TARGET PRICE | ISSUED ON |
| --- | --- | --- | --- |
| RCBC Securities | BUY | 66.20 | 3 May 2021 |
Check How Many Brokers Recommend this stock
Our Partner Broker's Recommendation
We revise our Target Price to PHP 66.20 per share from the previous PHP 68.70 based on our forecasted 12-month forward EPS of Php2.76, to which we applied the average of RRHI's 2019 PE of 29.2x and its current 12-month forward PE of 18.6x.
At our 1-year Target Price, the potential price upside is 28.5%, while the expected total return, including the forecasted dividend yield of 1.7%, would be 30.3%. Hence, we recommend a BUY.
Our Partner Broker's Analysis
Full-Year 2020 (FY2020) Core Net Income Down 26%
Robinsons Retail Holdings, Inc. (RRHI) reported FY2020 core net income of Php3.15 billion, 26% lower year-on-year (yoy). Fourth quarter (4Q) core net income plummeted 50% yoy to Php648 million. 2020 consolidated revenues fell 7.0% to Php151.07 billion as blended same store sales dropped 8.9%. 4Q revenues slumped 11.0% to Php41.49 billion on a 15.6% decline in blended same store sales.
RRHI's discretionary formats, namely, the Department (-53.2%), DIY (-21.0%), Convenience (-35.1%), and Specialty store (-31.2%) formats led the drop in revenues as these struggled to generate sales amidst pandemic-related restrictions, which sapped mall foot traffic and shortened operating hours.
However, Supermarket sales, which made up majority (62.3%) of RRHI's net sales in FY2020, supported results as revenues increased 6.3% yoy to Php94.08 billion due to stockpiling of essential goods in the first half of 2020 (1H2020). Meanwhile, FY2020 Drugstore sales amounted to Php19.06 billion, 7.8% higher yoy. Excluding the consolidation of Rose, FY2020 drugstore sales increased 1% yoy to Php17.9 billion.
FY2020 gross profit declined 11.5% to Php32.90 billion. FY2020 gross profit margin (GPM) decreased 100bps yoy to 21.8%, while 4Q GPM dropped 10bps yoy to 22.3%. The decrease in 4Q GPM was attributed to the consolidation of Rose Pharmacy starting November.
FY2020 EBITDA fell 12.9% yoy to Php12.78bn, while FY2020 EBITDA margin declined 50bps yoy to 8.5%. Overall, the holiday season peak in the 4Q failed to reach its year-ago levels due to weakened consumer sentiment compared to the high pre-COVID base point in 2019, resulting in a steep decline in overall store productivity to end the year.
Supermarkets slowed in 4Q, discretionary may further recover
Although, as discussed above, Supermarket sales were up 6.3% in the FY2020, it slid 4.9% in the 4Q to Php23.59 billion. Supermarket same store sales declined 2.3% in 4Q vs. the 2.1% growth in 3Q. The decline was due to lessened consumer spending due to the pandemic, as the government discouraged celebrations during the holiday season.
However, FY2020 GPM remained relatively flat with a 0.2ppts yoy decrease to 20.8%, while 4Q GPM improved 0.3ppts qoq to 22.1%. Further, FY2020 supermarket EBITDA rose 14.3% yoy to Php7.89 billion while EBITDA margin expanded 60bps yoy to 8.4% because of the high margin operations of Rustans Supercenters, Inc. (RSCI).
On the other hand, the Department, DIY, and Convenience store formats reported FY2020 declines in topline figures and in same store sales. This was due to the pandemic's adverse impact on retail businesses, which hit hardest in the 2Q, but was less in the 2H, although still substantial.
On a positive note, the declines in SSSG decelerated quarter-on-quarter from the 2Q to the 4Q for department stores, DIYs and convenience stores, as shown in Table 2.
Given the government's decision to tighten restrictions once again beginning March this year, we expect a weak start in terms of overall sales for the retail segment, hampered by lessened consumer mobility and decreased consumer sentiment. However, we expect full-year 2021 (FY2021) sales to increase by 13% yoy, on the back of RRHI's strong expansion plans.
Give me all EXCLUSIVE stock reports!
Upgrade now
And be a Smart Investor -->
OTHER STOCKS IN FOCUS FOR THIS STOCK
See all the most recent Stocks in Focus for this stock below.
ALL OTHER STOCKS IN FOCUS
See all the most recent Stocks in Focus for all covered stocks below.
See all reports for this stock here.
This report is prepared by PinoyInvestor's partner broker below. Sign up to this stock broker to avail of their complete trading brokerage services: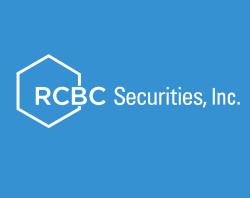 RCBC Securities
RCBC Securities is one of PinoyInvestor's partners in delivering superior and reliable stock research reports that help Filipino investors make smart stock investing decisions! Learn more about them here.