---
19 Jan 2020 / by First Metro Securities
FREE Stock in Focus: RLC (20 Jan 2020) by First Metro Securities
PinoyInvestor's "Stocks in Focus" summarizes our partner brokers' Fundamental Analysis of a company and explains the rationale for the stock's long-term Target Price and broker's recommendation. Learn how you can use this report in the 
PinoyInvestor guide
.
NOTE: This Premium Stock in Focus report is prepared by one of PinoyInvestor's partner brokerage firms. Do you want full access on other stock reports? Simply register here to get a free account or upgrade your membership. Premium Access subscription starts for as low as PHP 399.00 which gives you complete and unlimited access to all exclusive PSE reports! Happy smart investing!
Summary of Broker's Recommendation
| BROKER | RECOMMENDATION | TARGET PRICE | ISSUED ON |
| --- | --- | --- | --- |
| First Metro Securities | BUY | 30.00 | 20 Jan 2020 |
Check How Many Brokers Recommend this stock
Our Partner Broker's Recommendation
Maintain BUY rating; Target Price unchanged at PHP 30.00. Robinsons Land Corporation RLC remains our top pick in the sector, thanks to its intact outlook and ability to rebound from setbacks in the office and residential segments – attributable mainly to its minimal exposure to the offshore gaming sector and strong residential sales rebound through more aggressive sales project launches and rebranding.
We see RLC being in the best position to 1) withstand weakness in the office leasing space amid escalating regulatory controls imposed on offshore gaming companies and likewise slack in BPO take-up, no thanks to on-going tax reforms affecting the industry; and 2) continue to stage a strong comeback amid continued ramp-up in project launches in tandem with its aggressiveness in pushing sales through rebranding and partnering with international brands, and venturing into larger-scale mixed-use estates.
Our Partner Broker's Analysis
Residential remains poised to stage a significant comeback
Our intact positive outlook on RLC's residential business is a function of both strong demand for local brands as well as international brands and China-related project launches. On the overseas front, forthcoming project launches from Phase 1 and Phase 2 of the Chengdu Ban Bien Project should further boost the company's sales growth. On the local front, we see 1) continued pick-up in local sales from a combination of more aggressive branding and continued ramp-up in project launches (PHP 12.0 billion in 2018, PHP 15 billion as of 9-months 2019), mostly in key prime areas, amid a supportive macroeconomic backdrop (i.e. stable affordable mortgage rates, rising GDP per capita, and better consumer and business sentiment, among others), and 2) steady completion and turnover of projects (The Sapphire Bloc East Tower, Galleria Residences Cebu Tower 3, Cirrus Residences, and Sync Residences).
RLC has been delivering strong growth in pre-sales (30% CAGR 9M17-9M19), driven mainly by a strong pick-up for its launches located in key prime business districts in Metro Manila. The steady turnover for ex-China launches should boost residential sales and operating income by +30% and 33% by 2020 (bringing topline contribution to 33%, from an average of 29%).
POGO risk-resilient leasing business
While escalating regulatory controls and business sustainability on offshore gaming remains an overhang for key office landlords, RLC's office leasing business remains intact – 1) With 5% minimal exposure to POGO in terms of office space take up (vs. 80% BPO and 15% traditional/local corporates), its rental stream is safeguarded from the eventual pull-out of offshore gaming tenants (worst case scenario), 2) strong pre-leasing from incoming tenants from BPO and traditional companies – with at least 90% of office space pipeline for completion in 2019 already leased out), 3) more meaningful operating income impact from its previous ramp-up in completed office building turnovers (+25.7% CAGR 2016-2018 in net leasable spaces, and yet its occupancy rate is maintained at 95%).
OTHER STOCKS IN FOCUS FOR THIS STOCK
See all the most recent Stocks in Focus for this stock below.
ALL OTHER STOCKS IN FOCUS
See all the most recent Stocks in Focus for all covered stocks below.
See all reports for this stock here.
This report is prepared by PinoyInvestor's partner broker below. Sign up to this stock broker to avail of their complete trading brokerage services: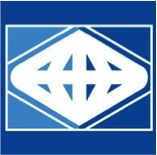 First Metro Securities
First Metro Securities is one of PinoyInvestor's partners in delivering superior and reliable stock research reports that help Filipino investors make smart stock investing decisions! Learn more about them here.