---
08 Nov 2020 / by Regina Capital Development Corporation
FREE Stock in Focus: MEG (9 Nov 2020) by RCBC Securities
PinoyInvestor's "Stocks in Focus" summarizes our partner brokers' Fundamental Analysis of a company and explains the rationale for the stock's long-term Target Price and broker's recommendation. Learn how you can use this report in this 
PinoyInvestor guide.
NOTE: This Premium-exclusive Fundamental Analysis report is provided to you today absolutely free! Do you want full access on other stock reports? Simply register here to get a free account or upgrade your membership. Premium Access subscription starts for as low as PHP 399.00 which gives you complete and unlimited access to all Premium-exclusive PSE analyses and recommendations!
Give me all EXCLUSIVE stock reports!
Upgrade now
And be a Smart Investor -->
Summary of Broker's Recommendation
| BROKER | RECOMMENDATION | TARGET PRICE | ISSUED ON |
| --- | --- | --- | --- |
| RCBC Securities | BUY | 5.00 | 9 Nov 2020 |
Check How Many Brokers Recommend this stock
Our Partner Broker's Recommendation
To obtain MEG's target price (TP), we adjusted its property development, investment properties, and land bank to their estimated values. Then, we deducted the aforementioned assets' book values to obtain their revaluation increments. Afterwards, we added the 12-month forward stockholders' equity to obtain the Net Asset Value (NAV), which we divided by the number of outstanding shares to get the NAV/share. We applied a discount of 70%, the average of the stock's discount based on its average price in the last 10 months and the stock's average discount from 2017-2019 of 60%.
We updated the 12-month forward net operating income and book value of investment properties along with property development, resulting in an upgrade in our Target Price to PHP 5.00 from PHP 4.50. Our Target Price offers an upside of 54% and a composite return of 56% from MEG's last close. We maintain our BUY recommendation.
Our Partner Broker's Detailed Analysis
Core net income down 33%
Megaworld Corp. (MEG) reported 1st Half (1H) 2020 core net income of PHP 5.4 billion, down 33% year-on-year (yoy). Revenues declined 25% to PHP 23.8 billion, largely weighed down by a 29% decrease in real estate sales to PHP 14.3 billion due to the project completion slowdown brought by the community quarantine.
Rental revenues slid 11% to PHP 7.2 billion as the company waived mall rents during the ECQ for non-operating tenants, which comprised 80% of total tenants, and provided discounts thereafter. Hotel revenues fell 29% to PHP 918 million as occupancy rate dropped to 39% vs. 2019's rate of 59%, and as nearly half of the company's hotels were closed during the lockdown. Total costs and expenses decreased at a slower pace compared to revenues a 22% to PHP 17.9 billion.
As a result, operating income plunged 32% to PHP 9.3 billion and brought operating margin down to 39% vs. 43% in 1H 2019.
Limited construction capacity drags revenue recognition
The pandemic-induced lockdown hampered construction activities, delaying project completion and revenue recognition of real estate sales. 1H reservation sales ended 53% lower at PHP 37.6 billion as selling activities were limited during the lockdown.
On the bright side, management highlighted that there were no significant cancellations during the quarantine period. The lockdown also limited 1H2020 real estate launches to a mere PHP 4.4 billion vs. last year's PHP 30 billion.
At present, construction activities are at 50% of pre-COVID and will likely remain weak until year-end. We forecast FY2020 real estate revenues to decline 27% to PHP 31.1 billion. However, for next year, we expect significant improvement as the government eases quarantine restrictions. We estimate FY2021 real estate revenues to grow 32% to PHP 41.1 billion.
Due to construction delays, the company pushed all 2021 office project openings to 2022. Nevertheless, two office buildings with a total gross leasable area (GLA) of 86,800sqms, both Philippine Economic Zone Authority (PEZA) accredited, will open this year.
Office segment remains resilient
We expect MEG's office segment to remain resilient as all tenants continued to pay rent during the pandemic. Management noted that there were no contract pre-terminations from its Philippine Offshore Gaming Operator (POGO) tenants, which occupy 13% of the company's total GLA.
Should the POGO tenants pre-terminate, MEG can forfeit their 12-month deposits. Besides, 60% of the GLA occupied by POGOs are PEZA-accredited, making them attractive to BPO locators because of the tax incentives available for tenants of PEZA-accredited office spaces.
Weakness in malls and hotels to persist
For malls, the company has implemented percentage-of-sales rental schemes net of base rent for all its tenants. Before the pandemic, 60% of MEG's tenants paid fixed rent, while 40% paid based on percentage-of-sales on top of a base rent. The company has yet to determine when it will revert to its previous rental structures.
For hotels, occupancy has been at 39% vs. 59% pre-COVID, as in-city hotels have continued to serve Business Process Outsourcing (BPO) workers and repatriated Overseas Filipino Workers (OFW). Recently, the Department of Tourism allowed hotels to operate at 100% capacity. However, it may still take some time before occupancy substantially recovers as most people may opt to avoid travelling for safety's sake.
We forecast mall and hotel revenues this year to plunge by 37% and 20% to PHP 4.0 billion and PHP 2.0 billion, respectively. Meanwhile, for 2021, mall and hotel revenues will improve by 48% and 9% to PHP 5.9 billion and PHP 2.2 billion, respectively.
Give me all EXCLUSIVE stock reports!
Upgrade now
And be a Smart Investor -->
OTHER STOCKS IN FOCUS FOR THIS STOCK
See all the most recent Stocks in Focus for this stock below.
ALL OTHER STOCKS IN FOCUS
See all the most recent Stocks in Focus for all covered stocks below.
See all reports for this stock here.
This report is prepared by PinoyInvestor's partner broker below. Sign up to this stock broker to avail of their complete trading brokerage services: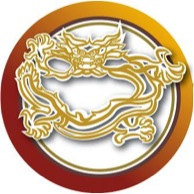 Regina Capital Development Corporation
Regina Capital Development Corporation is one of PinoyInvestor's partners in delivering superior and reliable stock research reports that help Filipino investors make smart stock investing decisions! Learn more about them here.