---
13 Feb 2022 / by AB Capital Securities
FREE Stock in Focus: GLO (14 Feb 2022) by AB Capital Securities
PinoyInvestor's "Stocks in Focus" summarizes our partner brokers' Fundamental Analysis of a company and explains the rationale for the stock's long-term Target Price and broker's recommendation. Learn how you can use this report in the 
PinoyInvestor guide.
NOTE: This Premium-exclusive Stock in Focus report is provided to you absolutely free. To get full access to similar reports of our partner brokers, click here to upgrade your membership for as low as P399.00 a month and get unlimited access to all stock tips and recommendations exclusive only to our Premium Access members!
Give me all EXCLUSIVE stock reports!
Upgrade now
And be a Smart Investor -->
Summary of Broker's Recommendation
| BROKER | RECOMMENDATION | TARGET PRICE | ISSUED ON |
| --- | --- | --- | --- |
| AB Capital Securities | SELL | Target Price to be determined | 14 Feb 2022 |
Check How Many Brokers Recommend this stock
Our Partner Broker's Recommendation
Globe Telecom's (GLO) valuation is quite expensive compared to its main competitor TEL (13.3x), and only slightly behind the industry's new growth giant CNVRG (22.3X). Most of the rich valuations came from the run-up after Mynt (the parent of GCash) reached double unicorn status late last year.
However, while the company's press release emphasized that Mynt has reached positive EBITDA ahead of schedule, without the full financial report it is not possible to determine if Gcash has already become profitable enough to justify these valuations. On the dividend side, assuming that the quarterly dividend pay-out of P27.00 per share remains the same, the annual yield on GLO's current price would only be 3.6% which is also lower than TEL's 4.5%.
Even on the technical side, most indicators indicate further downside despite the price being so close to the psychological support at P3,000.00. Despite the correction from the recent high, RSI is not quite oversold yet and the stock has not yet tested the 200-day EMA after breaking the 50- and 100-day averages.
Bottom line, while we believe that GLO is an excellent and stable company in the long-run, it may be time to cash in on some of the hefty 54.7% gain from the start of its bull run in mid-August.
Our Partner Broker's Detailed Analysis
Time to cash in on the gains
GLO reported a net income of P23.7 Billion for the full year of 2021, from service revenues of P151.5 Billion, a 27% increase from the previous year's net income of P18.6 Billion. However, there are extraordinary items on the financials of both periods, and taking away these items would result in a normalized net income of P22.7-B for 2020 and P19.4-B this year which translates to a year-on-year decline of 15%.
The year-on-year drop in non-operating charges was mostly attributed to a one-time gain of P4.3 Billion from the sale of investment in Mynt, which was partially offset by the impairment costs of P1.2 Billion from damages caused by Typhoon Odette in December 2021. If the rebates given to customers as compensation for the service interruptions caused by Typhoon Odette are included, the total impact of Odette on 4th Quarter operations would reach P2.2 Billion.
Data revenues now account for 80% of GLO's revenues
The company's unadjusted bottom line figures beat analyst expectations of P23.2 Billion by 2.0%, but the normalized net income underperformed significantly. Core net income growth for the full year, however, remained healthy at 9% despite the 42% decline in core net income during the last quarter due to Odette.
Data revenues, which now account for 80% of GLO's total service revenues, underpinned the group's core net income as demand for connectivity remained high due to remote schooling and work.
Home Broadband, in particular, grew by 10% year-on-year despite a 3% decline in subscribers from the previous year, which can likely be attributed to competition from industry newcomer CNVRG.
Mobile data revenues likewise grew by 7%, now accounting for 75% of total mobile revenues, which more than offsets the 15% in decline in mobile voice and the 16% decline in mobile text as text and voice traffic move to alternative internet-based applications.
Taking into consideration the full year figures for 2021, GLO is now trading at a price-to-earnings ratio of 17.1x, which is within the standard deviation range of 11.8x to 17.2x but well above the 5 year average of 14.5x. Forward P/E is also quite high at 18.3x of expected 2022 earnings.
Give me all EXCLUSIVE stock reports!
Upgrade now
And be a Smart Investor -->
OTHER STOCKS IN FOCUS FOR THIS STOCK
See all the most recent Stocks in Focus for this stock below.
ALL OTHER STOCKS IN FOCUS
See all the most recent Stocks in Focus for all covered stocks below.
See all reports for this stock here.
This report is prepared by PinoyInvestor's partner broker below. Sign up to this stock broker to avail of their complete trading brokerage services: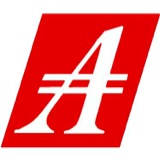 AB Capital Securities
AB Capital Securities is one of PinoyInvestor's partners in delivering superior and reliable stock research reports that help Filipino investors make smart stock investing decisions! Learn more about them here.