---
13 Oct 2019 / by Regina Capital Development Corporation
FREE Stock in Focus: EAGLE (14 Oct 2019) by Regina Capital Dev't Corp.
PinoyInvestor's "Stocks in Focus" summarizes our partner brokers' Fundamental Analysis of a company and explains the rationale for the stock's long-term Target Price and broker's recommendation. Learn how you can use this report in this 
PinoyInvestor guide.
NOTE: This Premium Stock in Focus report is prepared by one of PinoyInvestor's partner brokerage firms. Do you want full access on other stock reports? Simply register here to get a free account or upgrade your membership. Premium Access subscription starts for as low as PHP 399.00 which gives you complete and unlimited access to all exclusive PSE reports! Happy smart investing!
Summary of Broker's Recommendation
| BROKER | RECOMMENDATION | TARGET PRICE | ISSUED ON |
| --- | --- | --- | --- |
| Regina Capital Dev't Corp. | BUY | 18.00 | 14 Oct 2019 |
Check How Many Brokers Recommend this stock
Our Partner Broker's Recommendation
Given the continued stable performance, in line with estimates, we are maintaining our BUY recommendation on EAGLE with a Target Price of P18.00/share.
Our Partner Broker's Detailed Analysis
Eagle Cement Corporation remained on top of its peers in the 1st Half (1H) of 2019, even as headwinds in the local cement industry barreled through cement sales volumes of most major players.
The cement industry has been under a lot of pressure lately, as the saga between local cement manufacturers and cement importers regarding the safeguard duty on imports persists. While the initial duty failed to stem the surge in cement imports in 1H 2019, the DTI resorted to slapping a higher tariff of P10/40-kg bag of cement during the first year of implementation—set with a gradual reduction, hinged on the effectiveness of the duty on increasing competition in the local scene.
Amid this, Eagle outperformed its listed peers under our coverage. With both HLCM and CHP posting relatively weaker sales volumes during the semester, only Eagle was able to record a significant increase in topline (+27.81% y/y to P10.49 billion). This was at the back of a single-digit price adjustment fueled by increasing demand from the private sector and the infrastructure push of the government.
We estimate that the upside to the improving industry conditions will hold, at least within the next years. This, coupled with the heightened government infrastructure spending, will ensure that Eagle's topline will remain to be on the healthy side—with the promise of double digit growth well within reach. The scheduled expansions to be completed in 2020 and 2021 will consequently improve the manufacturer's operational capacity, thus allowing for improved margins and increased transactions.
I want to be a smart investor!
Upgrade to Premium Access
And get all EXCLUSIVE Stock Reports
Check out other useful and exclusive stock reports from our partner stockbrokers!
Technicals Talk: AXLM (10 Oct 2019) by Unicapital Securities
Special Report: HOME or WLCON — Which one is the better home improvement retailer?
Technicals Talk: ALLHC (9 Oct 2019) by First Metro Securities
OTHER STOCKS IN FOCUS FOR THIS STOCK
See all the most recent Stocks in Focus for this stock below.
ALL OTHER STOCKS IN FOCUS
See all the most recent Stocks in Focus for all covered stocks below.
See all reports for this stock here.
This report is prepared by PinoyInvestor's partner broker below. Sign up to this stock broker to avail of their complete trading brokerage services: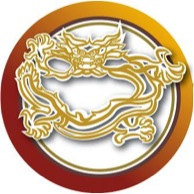 Regina Capital Development Corporation
Regina Capital Development Corporation is one of PinoyInvestor's partners in delivering superior and reliable stock research reports that help Filipino investors make smart stock investing decisions! Learn more about them here.