---
29 Jan 2017 / by First Metro Securities
Special Report: PSE Stock Market Outlook for 2017
PinoyInvestor's Special Reports cover our partner brokers' expert analysis on a range of topics affecting the stock market. These may include economic updates, sector analyses, upcoming IPOs, and more! Learn how you can use this report in the
PinoyInvestor guide
.
Our Partner Broker's Analysis
Get the FULL REPORT!
Exclusive to Premium Access
Upgrade now! -->
Growth Forecast
The International Monetary Fund (IMF) sees global growth at 3.4% in 2017, revised upwards from 2.7% and higher than 2016's 3.1%.
The Philippines, meanwhile, is expected to grow at a target band of 6.5%-7.0% according to a number of analysts and credit rating agencies.
Specifically, the IMF revised upwards its Philippines 2017 GDP growth to 6.8% on increased public spending and recovery in exports. It prescribes tax reforms to support higher infra expenditures.
Global Issues
US President Donald Trump's stimulus program (tax cuts, reducing regulations, boosting infrastructure spending) should revitalize the U.S. economy. This should spill over into the world economy, boosting global prospects.
The U.S. has withdrawn from the Trans-Pacific Partnership (TPP), changing trade scheme and threatening liberalized trade between U.S. and Asia. The U.S. is instead planning to begin individual trade negotiations with countries within the TPP.
Higher taxes on goods from Mexico and China may spark trade wars. At the same time, various elections in Eurozone, along with the rise of populism, may keep investors away
from riskier assets.
Domestic Issues
The Duterte administration is betting on increased infrastructure spending, targeting 5% of GDP, up from 4% in 2015.
Total infrastructure allocation for 2017 is PHP 860 billion or 5.4% of all spending, while the target for infra programs over six years is PHP 9 trillion.
Strong economic fundamentals will remain intact: healthy fiscal ratios, strong reserve position, price stability, sound commercial banking system, and private consumption.
The Philippines is also expected to retain its investment grade, with stable Baa2 rating from Moody's.
Political instability, however, may threaten the country's respectable growth rate, although 2016 growth is still forecasted to be between 6%-7% according to the following institutions:
IMF: 6.7%
ADB: 6.4%
S&P: 6.3%
HSBC: 6.5%
Nomura: 6.9%
The 2016 inflation figure was subdued by weaker fuel costs. Increased economic volatility may see inflation rise to 3.4% in 2017, though within the target BSP 2%-4% band.
The Philippine peso fell near 3% in the 4th quarter 2016 and could push up inflation and increase cost of imported goods and services. The peso is also likely to depreciate further driven by U.S. Fed rate hike guidance.
As for tax reforms, the government is pushing for the lowering of corporate income tax by 5% to 25%, and the individual tax rate from 32% to 25%.
The government plans to introduce official property valuation methods, impose additional tax on junk food, and indexing the petroleum excise tax to inflation.
Commercial rent costs expected to increase with high demand for office space. Vacancies expected to decrease in latter part of the year, according to JLL.
The BPO sector remains one of the strongest performers of 2017, though is threatened by
Trump's attack on U.S. outsourcing market. Seventy percent (70%) of the industry's $21.5 billion revenue comes from U.S. clients.
Remittance growth expected to remain stable, though may slow down amid tepid global
growth and low oil price environment.
The government is implementing moves to shift foreign policy away from the West and into China, Russia, and Japan. The international community will continue to condemn war on drugs and EJKs, causing a rift between U.S.-Philippines relations.
The administration aims to raise the fiscal deficit from 2% to 3% of GDP to make way for tax
cuts and increased spending on economic and social services.
Plans are underway for the development of high growth areas outside of capital, reduction in Manila-centrism, and prospects of Federalism.
Possible reversal in gaming sector due to expected higher influx of Chinese tourists.
Our Partner Broker's PSE Outlook and Recommendations
Get the FULL REPORT!
Exclusive to Premium Access
Upgrade now! -->
The PSE index (PSEi) has cooled from its expensive level of 23x P/E. High P/E levels are somewhat justified given high GDP growth rate and other positive domestic factors.
In general, we are bullish on the following 3 sectors:
??????
??????
?????
We favor companies that are not related to the controversial industries of …
We favor stocks that have a strong exposure in …..
Eight (8) Stock Recommendations
1. Alliance Global Inc. (AGI)
Steady growth of subsidiaries, higher-than-expected growth in gaming segment. Affiliate Megaworld (MEG) should ride high demand in office space; Golden Arches (franchise owner of McDonald's) to benefit from strong private consumption.
2. ?????
3. ?????
4. ?????
5. ?????
6. ?????
7. ?????
8. ?????
Get the FULL REPORT!
Exclusive to Premium Access
Upgrade now! -->
OTHER SPECIAL REPORTS
See all the most recent Special Reports below.
This report is prepared by PinoyInvestor's partner broker below. Sign up to this stock broker to avail of their complete trading brokerage services: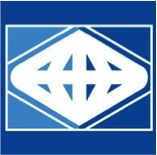 First Metro Securities
First Metro Securities is one of PinoyInvestor's partners in delivering superior and reliable stock research reports that help Filipino investors make smart stock investing decisions! Learn more about them here.