---
02 Sep 2018 / by RCBC Securities
FREE Special Report: PSE Sectors that Performed Better than Expected (1st Half 2018)
PinoyInvestor's Special Reports cover our partner brokers' expert analysis on a range of topics affecting the stock market. These may include economic updates, sector analyses, upcoming IPOs, and more! Learn how you can use this report in the
PinoyInvestor guide
.
NOTE: This Premium Stock in Focus report is prepared by PinoyInvestor's partner stockbroker and is given to you for free. Do you want other PSE stock market reports? Simply register here to get a free account.
Or get a Premium Access subscription to get full access to all exclusive broker reports. Upgrade today using the coupon code: 600DISCOUNT to get a PHP 600.00 discount on your 1-Year Premium Access subscription! (Discount promo extended until Wednesday, Sept. 5 only!)
Why Analyzing Corporate Earnings is Important
How can corporate earnings performance help you decide which stocks to buy, sell, or hold?
You may not know it but stock analysts use historical performance to forecast a company's future earnings. If the company performed below expectations, financial assumptions may be adjusted lower which could lead to a lower Target Price.
If a company performed above expectations, brokers may adjust upwards a company's forecasted earnings which could increase the Target Price and upgrade the recommendation of a stock to a BUY.
So check out a company's earnings and see our partner broker's analysis if the company's future earnings will be adjusted upwards or downwards and whether the stock's Target Price will be retained, reduced, or increased.
Corporate Earnings Analysis and Forecasts
In the 1st Half (1H) of this year 2018, growth of the combined net income of the 43 companies in our basket was at 8%. The results were generally in line with our expectations.
For the rest of the year 2018, we expect…
Be a smart investor!
Want full access?
Complete stock reports only for Premium Access members
Summary of Earnings Analysis
Here's a list of companies whose Net Income was In-Line, Above, or Below the estimates of RCBC Securities.
Be a smart investor!
Use coupon code: 600DISCOUNT
And get P600.00 discount on 1-Year Premium Access -->
NEW Special Report! To find out which specific companies in each sector had better or worse performance than earnings expectations, check out this brand-new Premium Special Report –> Which PSE Companies Beat Earnings Expectations?
OTHER SPECIAL REPORTS
See all the most recent Special Reports below.
This report is prepared by PinoyInvestor's partner broker below. Sign up to this stock broker to avail of their complete trading brokerage services: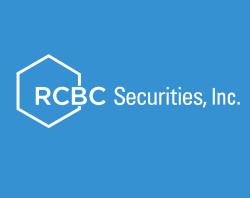 RCBC Securities
RCBC Securities is one of PinoyInvestor's partners in delivering superior and reliable stock research reports that help Filipino investors make smart stock investing decisions! Learn more about them here.