---
12 Mar 2017 / by First Metro Securities
FREE Special Report: Philippine Macro-Economic Analysis (March 2017)
PinoyInvestor's Special Reports cover our partner brokers' expert analysis on a range of topics affecting the stock market. These may include economic updates, sector analyses, upcoming IPOs, and more! Learn how you can use this report in the
PinoyInvestor guide
.
Summary of Our Partner Broker's Analysis
Expect the Philippines' GDP growth to moderate to 6.4% this year, mainly due to the high base effects from last year's elections
Growth momentum remains strong as the government ramps up public infrastructure. Private consumption is growing at potential
Expect the current account balance to slip into a deficit this year. External financing risks are low, however, considering ample reserves
Inflation to average 2.9% this year, with risks to the upside
Liquidity is flush in the financial system. Look for a total of 50 basis points (0.50%) interest rate hikes this year
For Smart Investors!
Upgrade to Premium Access
And get ALL SPECIAL REPORTS! -->
Details of Our Partner Broker's Analysis
Philippines' growth momentum expected to moderate
The Philippines could potentially face some stress points in the coming months which could trigger some concerns that the prime days are over for Philippines.
Firstly, inflation came in at a 2-year high of 2.7% in January 2017. The central bank BSP has revised the inflation forecasts to 3.5% and 3.1% for 2017 and 2018 respectively. Risks are clearly tilted towards a policy tightening this year given higher oil price, weak peso and policy normalization in the US.
Secondly, there is a good chance that the current account (C/A) balance will be in a deficit this year. This is quite a turnaround, given that the C/A was at a record-high US$11 billion surplus just a few years back in 2014. Export growth has fallen but import growth jumped 14% in 2016.
While domestic investment growth had remained robust, the fall in total approved foreign direct investment (FDI) certainly does not bode well for investments to keep up the momentum going forward. Investors might also take a more cautious approach given the change of government and the controversies surrounding President Duterte.
To be sure, the economy needs capital, including foreign investments, to finance its infrastructure overhaul. As a percentage of GDP, the amount of FDI into the Philippines is still relatively low compared to its regional peers. This has to go up if GDP growth were to be in the 7-8% range in line with official targets.
Admittedly, there is yet to be a significant breakthrough in policy reforms thus far in the current administration. Mr Duterte has politically pivot towards China and Japan and, in this process, successfully garner strong financial support from them (China: $24 billion infrastructure loans and Japan: $9 billion) to fund the infrastructure projects in Philippines. These big ticket items projects will support upcoming growth to the country.
The market now trades at 17.4x which is below its 10-year average level. Philippines' Price-Earnings (P/E) valuations have hovered around 17-21x since the 2013. We believe valuation can be supported at current levels.
Near-term drivers for the market include:
1. Government infrastructure boost where active PPP bidders can take advantage. Banks can also benefit in terms of higher loans for the corporates, and properties near developments can benefit from higher land prices. We are not so bullish on the cement industry due to production capacity constraints.
2. The peso has weakened against the dollar and regional currencies, which may translate to higher remittances, and hence boost consumer spending, benefitting the retail and mall operators. The cheaper peso should also enhance the attractiveness of tourism sector given a higher purchasing power in Philippines
3. We are also looking for rising interest rates in Philippines which is good for banks net interest margin (NIM) expansion. However this could be negative for property, especially those with high exposure on residential, as this would increase lending rates and could slowdown demand
4. Growing Chinese tourists is a boost to airport and airlines, as well as the Gaming sector
5. Ongoing tax reform program is negative for automobiles and oil players as higher taxes on gasoline/diesel prices may lead to lower demand. Lower income tax rate (from 32% currently to 20%-25% proposal) will be positive for consumer sector and staples in particular
6. President Duterte to sign executive on smoking ban nationwide which is negative on tobacco players.
Analysis of the Philippine Peso
| Peso-Dollar | March 2017 | 2nd Quarter 2017 | 3rd Quarter 2017 | 4th Quarter 2017 | 1st Quarter 2018 |
| --- | --- | --- | --- | --- | --- |
| Expected Exchange Rate |  50.425 | 50.20 | 50.70 | 51.10 | 51.50 |
The psychological PHP 50.00 level has turned from resistance to support for the USD/PHP exchange rate.
The market tried to take USD/PHP above its psychological PHP 50.00 level from Nov 2016 to Feb 2017. Its perseverance paid off on 17 Feb, when the currency pair finally closed above 50, for the first time since Nov 2006.
The PHP was the worst performing currency in Asia so far this year. The Philippine stock market was disappointing compared to its high growth peers such as Vietnam, India and China.
Investors were less enthusiastic because of growing concerns that the Philippine economy may be overheating. Standard & Poor's warned earlier that the country's sovereign debt rating was at risk from deteriorating external and fiscal positions.
It was no coincidence that the PHP depreciated alongside the narrowing in its current account surplus to 1% of GDP in 3Q 2016 from 4.1% in 2Q 2015.
A record wide trade deficit of $25 billion was chalked in 2016, which exceeded the total deficits of the previous three years. The PHP's stability hinges on the current account not returning into a deficit, the budget deficit not exceeding 3% of GDP, and inflation not rearing its ugly head.
For Smart Investors!
Upgrade to Premium Access
And get ALL SPECIAL REPORTS! -->
OTHER SPECIAL REPORTS
See all the most recent Special Reports below.
This report is prepared by PinoyInvestor's partner broker below. Sign up to this stock broker to avail of their complete trading brokerage services: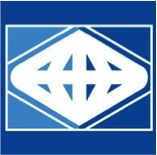 First Metro Securities
First Metro Securities is one of PinoyInvestor's partners in delivering superior and reliable stock research reports that help Filipino investors make smart stock investing decisions! Learn more about them here.