---
05 Feb 2017 / by RCBC Securities
FREE Special Report: Outlook on BLOOM, RWM, and the Gaming sector (Feb. 2017)
PinoyInvestor's Special Reports cover our partner brokers' expert analysis on a range of topics affecting the stock market. These may include economic updates, sector analyses, upcoming IPOs, and more! Learn how you can use this report in the
PinoyInvestor guide
.
Our Partner Broker's Analysis
Industry revenues increased 20%
The Philippine gaming industry's gross gaming revenues (GGR) grew 20% year-on-year (yoy) to PHP 99.7 billion in the period 9-month 2016, a tad faster than the 19% growth notched a year earlier.
City of Dreams Manila's 9-month GGR clipped a solid 88% expansion to PHP 17.3 billion amid its ramped-up operations while Solaire posted 14% GGR growth to PHP 27.9 billion while Resorts World's was flat at PHP 18 billion.
The first nine months of 2016 marked a recovery from the GGR lull in 2015 when Solaire and Resorts World suffered from the new supply unleashed by CoD Manila and the corruption crackdown in China affecting the VIP market.
Be a smart investor!
Upgrade to Premium Access
And get ALL Stock Reports -->
Will this uptrend in GGR continue?
We believe that the uptrend in industry-wide GGR will continue as the additional supply from Okada Manila could spawn additional demand (i.e. new gamers), similar to what happened when CoD Manila opened in late 2014.
The current acceleration in foreign tourist arrivals, especially Chinese visitors, could also mean better business for the integrated resorts. However, if history is any guide, we think that a slow-down, if not decline, in GGR growth is likely on a per-casino basis. Okada Manila is set to deliver 500 gaming tables and 3,000 electronic game machines in the 1Q this year. These figures are higher than those of any of the incumbent gaming operators.
Given this additional supply from Okada Manila, we forecast Solaire, RWM, and MCP's combined GGR growth to slow down at 8% to PHP 87 billion in 2017 from our estimated 18% growth in 2016.
BLOOM's valuation is still attractive, while RWM is expensive
BLOOM currently trades at 10.9x 2017F EV/EBITDA, making it cheaper than MCP (11.1x, Bloomberg est.) and Macau's average of 12.1x.
We believe, however, that BLOOM's valuation should at least approach that of Macau gaming companies as the opening of Okada Manila in Entertainment City would once again put the Philippine gaming sector in the limelight and BLOOM is the largest and most liquid among the gaming stocks. This implies a fair value Target Price for BLOOM of PHP 8.80, offering 14.2% potential return including the 0.6% estimated dividend yield.
In contrast, based on our 2017 estimates, RWM trades at 11.2x EV/EBITDA, which we think is already expensive given our negative outlook on its GGR, especially since it sits outside the Entertainment City. We prefer to value RWM using its trailing 24-month EV/EBITDA multiple of 10.8x and, based on its 2017F EBITDA, RWM's fair value Target Price would be PHP 3.10, giving a negative return of -4.4%, including the forecasted dividend yield of 1.3%
We recommend to BUY BLOOM and to SELL RWM given these valuation calls.
Be a smart investor!
Upgrade to Premium Access
And get ALL Stock Reports -->
OTHER SPECIAL REPORTS
See all the most recent Special Reports below.
This report is prepared by PinoyInvestor's partner broker below. Sign up to this stock broker to avail of their complete trading brokerage services: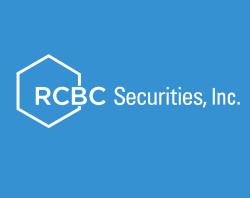 RCBC Securities
RCBC Securities is one of PinoyInvestor's partners in delivering superior and reliable stock research reports that help Filipino investors make smart stock investing decisions! Learn more about them here.