---
09 Feb 2020 / by RCBC Securities
Special Report: Which PSE Stocks are Directly Affected by nCov Outbreak?
PinoyInvestor's Special Reports cover our partner brokers' expert analysis on a range of topics affecting the stock market. These may include economic updates, sector analyses, upcoming IPOs, and more! Learn how you can use this report in the
PinoyInvestor guide
.
Our Partner Broker's Analysis and Recommendation
The World Health Organization (WHO) declared the 2019 nCov Coronavirus outbreak a global emergency on January 30. Meanwhile, the Department of Health (DPH) confirmed the Philippines' first case of nCoV also on January 30: a 38-year old woman who has traveled from Wuhan City, China. Note that it only took 1 month since the first recorded case of nCoV for the WHO to declare a global emergency, in contrast to SARS wherein it took more than 4 months.
The nCoV outbreak came at the worst time possible, adding to negative sentiment brought by recent developments such as President Duterte's attacks on top conglomerates, the US-Iran conflict, and Taal's eruption.
These have caused the market to breakdown below its 7,400 support, declining to a new 52-week low of 7,137 on February 3. However, the PSEi has since rebounded and returned above 7,400. It has yet to return to 7,623 level on January 24, before the virus spooked the Philippine market.
The impact on Philippine companies will be…
Impact on Consumer Stocks
Jollibee Foods Corporation (JFC) has temporarily closed 14 Yong He stores in Hubei province; 12 of them located in Wuhan. JFC already expected a slowdown in sales for the period given seasonally weak revenues during Chinese New Year.
JFC's Hubei stores represent …
Meanwhile, San Miguel Food and Beverage (FB) has two beer breweries in China…
Impact on Property Stocks
SM Investments (SM) expects a 10-20% fallout in average daily mall foot traffic for SM Supermalls, and consequently, softer revenues for SM Retail in 1Q 2020. If the magnitude of the outbreak in the Philippines worsens, companies across the consumer sector may experience a dip in domestic sales from lower in-store foot traffic, as people would avoid crowded places.
Megaworld's (MEG) exposure is via its Boracay hotels wherein 50% of its clients are Chinese nationals…
Impact on Gaming Stocks
Impact on Airline Stocks
Impact on Other Stocks
OTHER SPECIAL REPORTS
See all the most recent Stocks in Focus for this stock below.
OTHER STOCKS IN FOCUS
See all the most recent Stocks in Focus for all covered stocks below.
This report is prepared by PinoyInvestor's partner broker below. Sign up to this stock broker to avail of their complete trading brokerage services: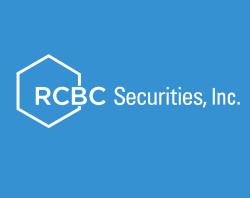 RCBC Securities
RCBC Securities is one of PinoyInvestor's partners in delivering superior and reliable stock research reports that help Filipino investors make smart stock investing decisions! Learn more about them here.