---
09 May 2021 / by Regina Capital Development Corporation
Monde Nissin (MONDE) IPO Analysis Special Report #1
PinoyInvestor's Special Reports cover our partner brokers' expert analysis on a range of topics affecting the stock market. These may include economic updates, sector analyses, upcoming IPOs, and more! Learn how you can use this report in the
PinoyInvestor guide
.
Our Partner Broker's Analysis and Recommendation
Monde Nissin Corporation (MONDE), the Philippine market leader in instant noodles, sweet biscuits, and savory biscuits, plans to offer primary shares of 3.6 billion shares during its upcoming Initial Public Offering (IPO), with an overallotment option of 540 million shares.
The company's offer period will run from 24 May until 28 May. MONDE will be available to be traded upon its listing under the Philippine Stock Exchange (PSE) on 7 June.
MONDE is estimated to offer a dividend yield of 8.11%, given its offer price of P13.50 per share. At this price, the company has relatively attractive Price-Earnings (P/E) ratio compared to its competitors, but still relatively quite expensive compared to the PSE index and the industry.
Get the FULL & DETAILED Special Report!
Upgrade now
And be a Smart Investor -->
INDUSTRY MARKET LEADER
Monde Nissin leads the Philippine market for instant noodles with a 68.7% market share in 2020, down from 70.3% in 2016.
Euromonitor projects the instant noodle category to grow at a 6.8% CAGR from 2020 through 2025. The average Filipino spends less on instant noodles than his Asian neighbors, at $7.60/capita, versus $11.1 in Indonesia and $9.0 in Thailand, indicating potential for increased consumption.
Markets for sweet and savory biscuits in the PH are expected to grow at compounded annual growth rates (CAGRs) of 5.8% and 6.1%, respectively, from 2020 to 2025E. The firm is the market leader in both categories, though its lead is only slight in the fragmented sweet biscuit industry.
On the other hand, Quorn is the UK market leader for meat alternatives, an industry that achieved an estimated $8 billion in sales in 2020. Sales are estimated to reach $11 billion to $50 billion by 2025, according to OC&C. Using the growth of milk alternative products as an analogy, Barclays estimated that alternative meat could reach up to a 10% market share of the global meat industry. Quorn's UK market share was 28% in 2020 (it also owns Cauldron, which held a 5% share), while its US market share was around 5%.
USE OF IPO PROCEEDS
Over 60% of the IPO proceeds will be used to service debt. About 28.66% of proceeds will be directed to the redemption of the convertible notes issued to Arran Investment Pte. Ltd worth P7.26 billion in 2019.
Moreover, roughly 34.55% of proceeds will go towards …
Get the FULL & DETAILED Special Report!
Upgrade now
And be a Smart Investor -->
SUMMARY OF ANALYSIS
Pros:
+ Market leader in …
Cons:
– Highly leveraged …
OTHER SPECIAL REPORTS
See all the most recent Stocks in Focus for this stock below.
OTHER STOCKS IN FOCUS
See all the most recent Stocks in Focus for all covered stocks below.
This report is prepared by PinoyInvestor's partner broker below. Sign up to this stock broker to avail of their complete trading brokerage services: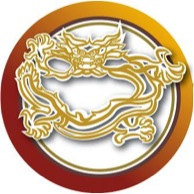 Regina Capital Development Corporation
Regina Capital Development Corporation is one of PinoyInvestor's partners in delivering superior and reliable stock research reports that help Filipino investors make smart stock investing decisions! Learn more about them here.