---
07 Mar 2021 / by Regina Capital Development Corporation
Is Double Dragon REIT (DDMPR) Undervalued or Overvalued? (Special Report)
PinoyInvestor's Special Reports cover our partner brokers' expert analysis on a range of topics affecting the stock market. These may include economic updates, sector analyses, upcoming IPOs, and more! Learn how you can use this report in the
PinoyInvestor guide
.
SUMMARY OF RECOMMENDATION
DDMP REIT, Inc. (DDMPR) would be the second REIT to list in the Philippines after AREIT's successful IPO last year. Its portfolio includes three developments consisting six office towers with retail components in DD Meridian Park.
The offer price of P2.25/share is at a …
Get the FULL Special Report!
Upgrade now
And be a Smart Investor -->
IPO DETAILS
DDMP REIT, Inc. (DDMPR), the real estate investment trust of DoubleDragon Properties Corp. (DD) plans to raise P14.71 billion by listing 5.94 billion common shares with an over-allotment option of up to 594.25 million shares.
The IPO offer period will run from March 10 to 16, 2021 and is tentatively scheduled to be listed on the PSE on March 23, 2021.
OUR PARTNER BROKER'S ANALYSIS
Isoquant Analysis 1: Leverage vs. Profitability
The firm's ROE is still significantly higher than the industry and bourse average. It is also higher than that of AREIT's. While there may be a slight ROE crunch in 2020, DDMPR can easily maintain these levels for the next few years, so long as it proceeds with its planned expansions.
DDMPR has no long-term debt and is therefore less leveraged — if at all — than the industry average. We don't see DDMPR incurring significant levels of debt anytime soon, especially since it already owns the development properties which it plans to add to its portfolio in the next few years.
The firm is positioned in the first quadrant of our isoquant, operating with higher returns at lower financial risk.
Isoquant Analysis 2: Perception vs. Profitability
DDMPR's IPO price of P2.25/share would be …
Isoquant Analysis 3: Efficiency vs. Profitability
DDMPR's margins are higher than …
Impact of POGOs
Notably, majority of DDMPR's tenants are gaming-related. Its largest tenant so far is Mandarin Group BPO Inc., a PAGCOR-accredited BPO taking up 18.3% of the firm's total GLA. This is followed by Vertex Digital Entertainment Technologies Inc., a POGO that occupied 10.3% of DDMPR's total GLA.
It seems 2020's POGO exodus didn't …
Valuation
At its IPO price, DDMPR's dividend yield for the years 2021 and 2022 would be … and …, respectively. In comparison, AREIT's dividend yield for 2021, based on its dividend forecast vs IPO price, is 6.0%.
Thus, DDMPR's offer price of P2.25/share is at …
Get the FULL Special Report!
Upgrade now
And be a Smart Investor -->
Check out this other DDMPR Special Report!
Special Report: What's a Good Price to Buy Double Dragon (DDMP) REIT?
OTHER SPECIAL REPORTS
See all the most recent Special Reports below.
This report is prepared by PinoyInvestor's partner broker below. Sign up to this stock broker to avail of their complete trading brokerage services: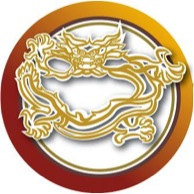 Regina Capital Development Corporation
Regina Capital Development Corporation is one of PinoyInvestor's partners in delivering superior and reliable stock research reports that help Filipino investors make smart stock investing decisions! Learn more about them here.