---
17 Oct 2021 / by Regina Capital Development Corporation
AllDay Marts (ALLDY) IPO Analysis
PinoyInvestor's Special Reports cover our partner brokers' expert analysis on a range of topics affecting the stock market. These may include economic updates, sector analyses, upcoming IPOs, and more! Learn how you can use this report in the
PinoyInvestor guide
.
Must read these other AllDay Marts IPO Special Reports!
NOTE: This Premium-exclusive IPO report is provided to you absolutely free! To get full access to other stock reports of our partner brokers, simply upgrade your membership for as low as P399.00 to get unlimited access to all useful PSE tips and recommendations!
Give me all EXCLUSIVE stock reports!
Upgrade now
And be a Smart Investor -->
SUMMARY OF RECOMMENDATION
Equity returns are projected to stay in an uptrend within our forecast period, despite the broadening of AllDay Marts Inc. (ALLDY)'s equity base following its IPO, reflecting the sustained upward momentum in our estimates. The firm has better return on equity (ROE) than the 3-year historical average of the industry but slightly lower than the index's average.
ALLDY is fairly valued as its equity returns are projected to be superior to the index's historical averages. In terms of Price-Earnings (P/E) ratio, the firm is cheaper than the services sector but more expensive than the PSEi.
As per GlobalData, ALLDY has been getting some market share away from the leading mid-premium supermarket segment like RRHI and SM. In 2020, ALLDY's market share rose to 9.5% from 6.9% in 2019. As the firm opens more stores ahead, targeting to have a 45-store footprint next year, alongside VLL communities, we believe that ALLDY will be able to steadily gobble up more and more market share within the segment.
OUR PARTNER BROKER'S ANALYSIS
Company Overview
AllDay Marts, Inc. (ALLDY) is a modern mid-premium supermarket operator catering to the upper-mid to upper-income segments of the PH population. The firm uses a dual-format business model that allows its e-commerce platform to create synergy with its current 33 brick-and-mortar stores and 25 dark stores, offering about 3,600 local and imported brands. ALLDY prides itself as the first to introduce self-checkout kiosks in the local supermarket arena amid pandemic. Aside from this, its supermarkets also feature Gastroville, Paluto kiosks, and Pabili Service Shoppers.
Use of IPO Proceeds
ALLDY will use a huge chunk of its proceeds to retire its P4.103 million high-cost debt, which was obtained to fund its previous and ongoing expansion. The remaining portion will be used to partly fund ALLDY's footprint expansion.
Industry Update
In the Philippines, the supermarket segment is dominated by well-established names like SM, PGOLD, and RRHI. The aforementioned retailers alone hold more than half of the market share of the whole local supermarkets.
Focusing on the mid-premium segment of the supermarkets, four firms come to light. As per GlobalData, RRHI, SM, ALLDY, and MM are the key players of this particular segment.
The latter two are still relatively small, being new players. However, it can be noted that ALLDY and MM are taking some share from the bigger players in the mid-premium supermarket. In 2020, ALLDY's segment share was 9.5% from 6.9%, while MM's share rose to 4.1% from 3.4% in 2019.
Store Network
As of the 1st Half of 2021, ALLDY has a total of 33 stores or 55,881 sqm of selling space across the urbanized areas of the country. Apart from this, the retailer also has 25 dark stores. The company aims to bring its store count to 45 by next year, and ultimately to 100 by 2026. Typically, an ALLDY supermarket features Gastroville and Paluto services and usually has a net selling space of around 1,600 sqm to 1,800 sqm.
Profitability
Being dubbed as one of the most innovative supermarket retailers, ALLDY managed to sustain the upward momentum in its profitability, with its dual-store format business model to thank for. As its store network grow, ALLDY saw an uptick in its profitability.
Ever since 2018 to 2020, the retailer's revenues grew at a CAGR of +61.39% to P7.93 billion from P3.05 billion, while its NI widened at pace of +94.92% CAGR to P219.6 million from P57.80 million. In 1H21, ALLDY booked a NI P179.60mn (+58.83% y/y) buoyed by the +19.68% y/y jump in sales to P4.49 billion, which more than offset the increase in costs during the period.
With the pandemic changing how people shop, ALLDY saw e-commerce channel to gain traction from nil to almost 1% of its total 2020 topline. Meanwhile, it accounted for the 3% of ALLDY's 1H21 sales.
Moving forward, we agree with the management's assessment that this channel would be able to contribute roughly ~10% of its topline in the coming years as the continues to prioritize their safety amid pandemic, as well as the desire of having options when it comes to grocery shopping.
Financial Highlights
Equity returns are projected to sustain ascent within our forecast period, given ALLDY's store network expansion, helping the company generate more revenues in the foreseeable future.
In February 2021, shareholders agreed to reduce ALLDY's par value from P100.00 apiece to P0.10 per share. Thereby, increasing the firm's authorized cap stock to 30 million shares, which explains the shrinkage in 2021E and 2022E EPS.
As quarantine restrictions get further eased, asset turnover would likely continue improving. Moving forward, margins are projected to stabilize to the north of 3.00% as new stores get opened.
Last 15 Jan 2021, ALLDY paid a total of P6.3 million to its stockholders as of record date 22 Dec 2020. Based on its prospectus, ALLDY intends to maintain an annual div payment ratio of 10%~30%.
Hence, within our forecast period, we assume that ALLDY will have a div payment ratio of at least 10%.
Give me all EXCLUSIVE stock reports!
Upgrade now
And be a Smart Investor -->
Check out these other IPO Special Reports!
OTHER SPECIAL REPORTS
See all the most recent Special Reports below.
This report is prepared by PinoyInvestor's partner broker below. Sign up to this stock broker to avail of their complete trading brokerage services: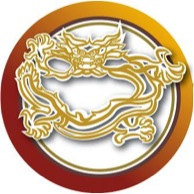 Regina Capital Development Corporation
Regina Capital Development Corporation is one of PinoyInvestor's partners in delivering superior and reliable stock research reports that help Filipino investors make smart stock investing decisions! Learn more about them here.