---
18 Nov 2016 / by First Metro Securities
FREE Special Report: 3rd Quarter 2016 GDP Analysis and Growth Outlook
PinoyInvestor's Special Reports cover our partner brokers' expert analysis on a range of topics affecting the stock market. These may include economic updates, sector analyses, upcoming IPOs, and more! Learn how you can use this report in the
PinoyInvestor guide
.
Our Partner Broker's Analysis
The Philippines' 3rd Quarter 2016 Gross Domestic Product (GDP) grew by 7.1%, ahead of consensus estimates of 6.7%.
GDP growth for the quarter was faster than the 3rd Quarter 2015's 6.3%.
The Philippines reportedly grew the fastest among Asian emerging economies such as China (6.7%), Vietnam (6.4%), Indonesia (5.0%), and Malaysia (4.3%).
Our Partner Broker's Outlook
The Philippines is on track to hit its 2016 GDP target of 6-7%. The 4th Quarter 16 GDP (4Q16) growth should be at least 3.4% to meet lower-end of target.
We expect the Philippine economy to remain robust as it is firmed up by domestic consumption and investments.
In 4Q16, we see sustained domestic demand growth in as the holiday season approaches. Furthermore, growing remittances should further drive household consumption.
Government spending should remain strong, in line with the administration's thrust towards infrastructure and rural development.
Get all EXCLUSIVE stock reports right now!
Upgrade now
And be a Smart Investor! -->
OTHER SPECIAL REPORTS
See all the most recent Stocks in Focus for this stock below.
OTHER STOCKS IN FOCUS
See all the most recent Stocks in Focus for all covered stocks below.
This report is prepared by PinoyInvestor's partner broker below. Sign up to this stock broker to avail of their complete trading brokerage services: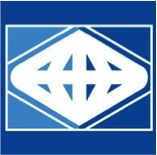 First Metro Securities
First Metro Securities is one of PinoyInvestor's partners in delivering superior and reliable stock research reports that help Filipino investors make smart stock investing decisions! Learn more about them here.