---
10 Sep 2017 / by AB Capital Securities
PSE Index (PSEi) Call: September 2017 Outlook (by AB Capital Securities)
PinoyInvestor's Special Reports cover our partner brokers' expert analysis on a range of topics affecting the stock market. These may include economic updates, sector analyses, upcoming IPOs, and more! Learn how you can use this report in the
PinoyInvestor guide
.
Our Partner Broker's Analysis and Opinion
PSEi Index Call (End-September 2017): 7,800
For the month of September, we expect market weakness to persist on the lack of catalyst that can propel the market beyond new highs.
Value turnover may likely remain weak as the ghost month will end on the later part of September (until 26 September). North Korea continues to threaten to launch more missiles, and we think this would provide more uncertainty for global markets. We expect no surprises on the next FOMC meeting on the 20th of September with only a mere 1% probability of a rate hike this month, according to the latest Bloomberg survey.
Be a smart investor!
Upgrade to Premium Access
And get ALL Special Reports -->
OTHER SPECIAL REPORTS
See all the most recent Special Reports below.
This report is prepared by PinoyInvestor's partner broker below. Sign up to this stock broker to avail of their complete trading brokerage services: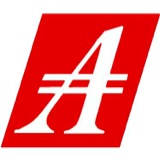 AB Capital Securities
AB Capital Securities is one of PinoyInvestor's partners in delivering superior and reliable stock research reports that help Filipino investors make smart stock investing decisions! Learn more about them here.