---
23 Dec 2019 / by Regina Capital Development Corporation
FREE PSE Stock Market Outlook (23 Dec 2019)
See our partner brokers' expected short-term movement of the Philippine Stock Exchange index (PSEi). This report primarily relies on Technical Analysis and may be useful only to short-term traders. Long-term investors should note that the information is short-term in nature and may not necessarily impact their long-term strategy. Learn how you can use this report in this 
PinoyInvestor guide.
---
NOTE: This PSE Daily Market Outlook is given to you for free. Want to access all exclusive stock reports at a DISCOUNTED rate? 
As our Christmas gift to you, we're slashing our 1-year subscription price to its lowest ever! Get PHP 800.00 discount when you subscribe to 1-Year Premium Access using the discount code CHRISTMAS2019.
Simply input CHRISTMAS2019 in the "Enter coupon code" field when you choose [Subscription Plan 1] * 1-Year Premium Access * to pay only PHP 3,999.00 instead of the full price of PHP 4,799.00.
Limited number of coupon codes available! Promo valid until all coupon codes have been used. So use the CHRISTMAS2019 coupon code today!
---
Our Partner Broker's Analysis and Opinion
| Opinion Issued on | Support | Resistance |
| --- | --- | --- |
| 23 Dec 2019 | 7609.61 / 7545.52 | 7819.22 / 7882.60 |
The PSE index threatened to wipe out its year-to-date (YTD) gains last Friday, having dropped to as low as 7,469.41 but was still able to soar by more than 100 points by market close. As such, the PSEi gained 119.18 points (+1.56%), settling higher at 7,773.12.
Only the Industrials (-1.38%) closed in the red while the Holdings (+2.57%), Financials (+1.72%), and Mining/Oil (+1.36%) led the gainers.
Despite the sudden uptick, indicators remained mostly on the selling side and both the RSI and DMIs are still gaining momentum. The MACD, on the other hand, is neutral.
Summary of Technical Indicators:
MACD – Neutral
DMI – Increasing selling pressure
RSI – On selling territories with upward bias
Our Partner Broker's Recommendation
Buy on pullbacks.
OTHER MARKET OUTLOOK REPORTS
See all the most recent Market Outlook reports below.
OTHER TECHNICALS TALK REPORTS
See all the most recent Technicals Talks for all covered stocks below.
This report is prepared by PinoyInvestor's partner broker below. Sign up to this stock broker to avail of their complete trading brokerage services: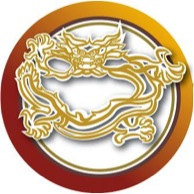 Regina Capital Development Corporation
Regina Capital Development Corporation is one of PinoyInvestor's partners in delivering superior and reliable stock research reports that help Filipino investors make smart stock investing decisions! Learn more about them here.