PinoyInvestor is the ONLY stock investment and trading resource that shows you the Top Stock Picks, Target Prices, Buy/Sell/Hold recommendations, and Technical Analysis of several of the Philippine's best brokerage firms. Make more profitable investments now! Be guided by expert brokers and sign up for the weekly PinoyInvestor Stocks Report!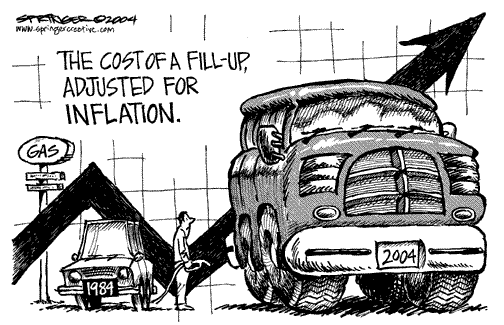 Recently, it was announced that the Philippines' November 2013 inflation grew to as high as 3.3% year-on-year, from 2.9% in October. But before we discuss this further, what is inflation anyway?
Investopedia defines inflation as: "The rate at which the general level of prices for goods and services is rising, and, subsequently, purchasing power is falling. Most countries' central banks will try to sustain an inflation rate of 2-3%."
Simply put, it is the reason why the Jollibee Champ meal has risen in price from PHP 100 years ago to as much as PHP 165 these days.
Thus, given the destruction caused by Yolanda, especially in agriculture and various distribution channels, the higher inflation was attributed mainly to higher prices of food, beverages, clothing, and utilities.
From basic inflation to core inflation, all of these ticked upwards, causing concern for some traders and investors alike. Do we expect even more rising inflation in the months to come? Should you be worried about the rising inflation numbers?
This is what our expert partner brokerage firm, First Metro Securities, Inc. (FMS), seeks to decipher for all of us! In the latest PinoyInvestor Stocks Report, they prepared a report entitled, "Analysis of Philippine Inflation".
This report breaks shows you the breakdown of the inflation figures, together with FMS' 2014 Inflation Forecast in light of their analysis. See it below:
What is the 2014 Inflation Forecast of FMS? SIGN UP to PinoyInvestor for FREE to find out! 
Also included in the latest Stocks Report are the following:
Updated Stock Picks, Target Prices, and Buy / Sell / Hold recommendations of our 5 expert partner brokers. There are several Target Prices that changed this week!
A Property Bubble Analysis by one of our expert partner brokers, AB Capital Securities! This is the second Property Bubble Analysis made by our partner brokers, with the first one being featured here.
The latest Corporate News and Disclosures
Technical Analysis of: FLI, AEV, and MWC. See AEV's Technical Analysis for FREE here:
If you want to see more of these every week, just SIGN UP to PinoyInvestor! And yes, you can sign up for FREE first to try it out!