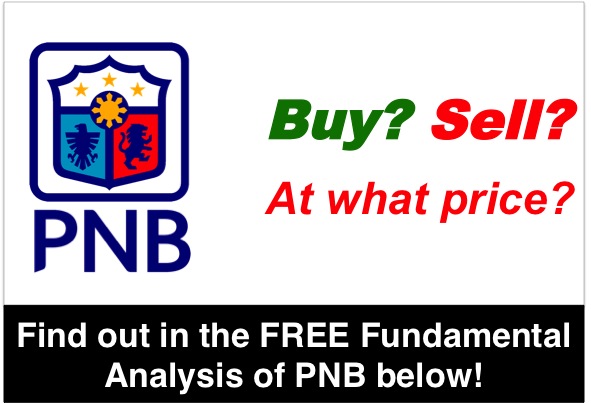 UPDATE: The PinoyInvestor Midweek Report was released earlier today (05 Feb 2013) and it also shows a FREE Fundamental Analysis of Cebu Air, Inc. (CEB)! So when you SIGN UP to PinoyInvestor for FREE, you'll also get the Fundamental Analysis of CEB, aside from the ones you'll see below!
World-renowned value investor Peter Lynch has this simple tip to all stock investors: "Know what you own and why you own it."
Have you recently checked your portfolio? Do you have good justification why you own those stocks? If you are at a loss for reasons, then the February 3, 2014 issue of the PinoyInvestor Stocks Report may just be the resource you need!
This is because we shared with you the most LOADED and COMPREHENSIVE Stocks Report ever! How can we say that?
Simple: It contains the Fundamental Analysis of a whopping ten (10) PSE stocks!
Found in our Stock in Focus section, we showed the Fundamental Analysis of the following stocks (mostly prepared by our partner broker, First Metro Securities):
Philippine National Bank (PNB)
Petron Corp. (PCOR)
Bank of the Philippine Islands (BPI)
BDO Unibank, Inc. (BDO)
Emperador, Inc. (EMP)
Jollibee Foods Corp. (JFC)
Puregold Price Club, Inc. (PGOLD)
Philex Mining Corp. (PX)
Phoenix Petroleum Philippines, Inc. (PNX)
Travellers International Hotel Group, Inc. (RWM)
In these Fundamental Analyses, some of the questions about these stocks that were answered are the following:
Changes in interest rates may take a hit on the revenues of Bank of the Philippine Islands (BPI). Should you Buy, Sell or Hold BPI?
Emperador (EMP) currently has premium valuation but the company is expected to have higher growth prospects this year. Buy, Sell or Hold?
Despite consolidation likely continuing in Banking stocks, BUY Philippine National Bank (PNB), says our partner broker. Why?
There are a lot more information and analysis revealed in the actual Stocks Report in a way that is concise and easy-to-understand. But for this post, we'll show you the answer to the last question already! See the Fundamental Analysis of PNB below for FREE:
If you want to see two other Fundamental Analyses for FREE, this time of PCOR and CEB, just SIGN UP to PinoyInvestor! And yes, you can sign-up to PinoyInvestor for FREE first to try it out.
We'll even throw in another freebie for you: the Technical Analysis of Belle Corporation (BEL) for FREE! You can check out these freebies when you sign-up and download the February 3 AND February 5, 2014 issues of the Stocks Report.
Happy investing!